Covid-19 curbs hit infra works, takeover of DLF areas in Gurugram
01 Jun 2021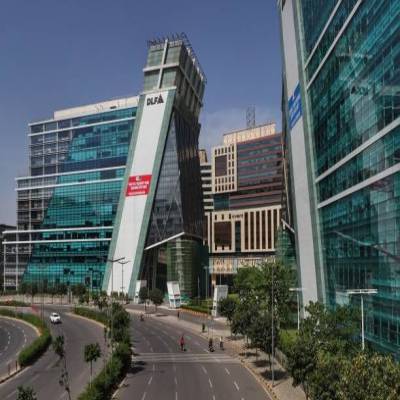 The Municipal Corporation of Gurugram (MCG) has decided to extend the deadlines for DLF to complete the pending civic infrastructure work in DLF Phase 1, 2, and 3 for their handover to the corporation, citing delays caused by Covid-19 restrictions.
In February this year, MCG had decided to provide civic amenities to DLF Phases 1, 2, and 3 from March, ahead of an impending total takeover. The services included cleaning of roads and drains, pruning of trees, installing of sewage treatment plant (STP), open-air gyms and compost plants, and laying pavement tiles.
DLF submitted a tentative timeline to finish the pending work between July and December in the meeting held in February. However, the timeline has been found too long by the MCG officials, and June 30 has been set as the deadline.
A senior MCG official told the media that around 70% to 80% of the work related to roads had been finished in the DLF-1 and 2. It was the status before the lockdown was implemented. However, most of the work is still pending in the DLF-3, and they have not yet been able to hold a meeting and discuss the takeover.
Chief Minister of Haryana, Manohar Lal Khattar had announced the takeover of DLF Phase 1, 2, and 3 in 2016.
The MCG, in 2017, had carried out a civic infrastructure survey of the three colonies to determine the estimated cost of repairs and new infrastructure in the three DLF phases.
The survey done as per the building plans for the three colonies approved by the directorate of town and country planning (DTCP) in the 1980s set the cost at Rs 192.91 crore in the three colonies. This was revised to Rs 35.44 crore after the developer raised issues regarding the estimate.
It is only after completion of works by DLF, such as road repairs, water supply, sewerage, parks, open spaces, and streetlight, the colonies can be taken over by the MCG.
---
Also read: Home sales in tier-2, tier-3 cities decline in April amid Covid-19
Also read: Delhi govt allows construction work for one week starting May 31
Related Stories