Data collection commences for Edappally-Aroor elevated corridor project
01 Sep 2023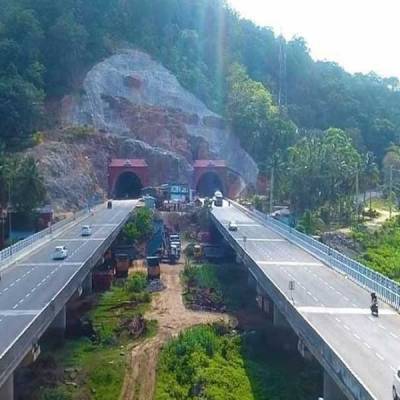 Data collection has commenced for the comprehensive preparation of both a Detailed Project Report (DPR) and a Feasibility Report regarding the proposed elevated corridor between Edappally and Aroor along the national highway. The initiative kicked off near Oberon Mall.
Leading this endeavour was Hibi Eden, Member of Parliament, alongside a team comprising engineers, technical experts, and representatives from the highway engineering consultants entrusted with the responsibility of drafting the DPR and feasibility report. P Pradeep, the Director of the Project Implementation Unit at the National Highways Authority of India (NHAI), was also among those present.
This marks the initial phase of bringing the envisioned six-lane elevated corridor to fruition. Pradeep informed Eden that satellite topography drone surveys would commence within a week to facilitate comprehensive data collection. The overarching objective is to complete the DPR within a span of three months.
The Edappally-Aroor stretch has been a focal point of concern in the context of the broader development of the highway connecting Kasaragod and Thiruvananthapuram. The widening of the existing four-lane into a six-lane thoroughfare or the construction of an elevated corridor were both contemplated options for this stretch, although uncertainties abounded.
Eden had drawn attention to the lack of progress and the uncooperative official reports pertaining to the stretch during discussions with Union Minister for Road Transport and Highways, Nitin Gadkari. Consequently, on July 27, Gadkari assured Eden that the necessary steps for the elevated corridor would be initiated promptly. He also directed the NHAI official overseeing Kerala to prioritise this particular stretch, giving a significant boost to the project.
Efforts are now underway to formulate the DPR and feasibility report with a keen focus on the flyovers at Edappally, Palarivattom, Vytilla, and Kundannoor. The study will also give special consideration to the necessary arrangements where the Kochi metro intersects with the highway.
Related Stories