Delhi-Dehradun highway phase 1 to open by March 2024
01 May 2023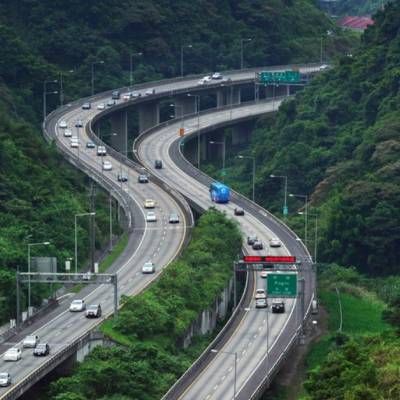 In a bid to ease traffic congestion for thousands of commuters traveling between Delhi and western Uttar Pradesh, the National Highways Authority of India (NHAI) is set to open a 31.6 km stretch of the Delhi-Dehradun highway from Akshardham to Baghpat before March 2024.
NHAI officials have reported that the construction work on this portion of the highway, which connects to Dehradun, Uttarakhand, is more than 50% complete.
The six-lane highway spans a total of 180km, and the first phase of the project will encompass a 31.6km section from Akshardham to the Eastern Peripheral Expressway (EPE) interchange in Baghpat, becoming the first segment to be accessible.
Phase 1 is divided into two packages: package 1 covers the distance from Akshardham to Khekra in Baghpat, spanning 14.75km, while package 2 extends from Khekra to the EPE interchange in Baghpat, covering a distance of 16.45km.
This initial phase will also pass through Loni town in Ghaziabad, a heavily congested area that experiences significant traffic to Saharanpur.
An NHAI official, who preferred to remain anonymous, stated, "Over 50% of the construction work has been completed for the six-lane highway in phase 1. We anticipate opening it to commuters before March 2024. The elevated section, with service roads on the ground level, will offer significant relief from traffic congestion."
Phase 1 features an 18km elevated section passing through densely populated regions of Delhi and Uttar Pradesh. Approximately 6 km of this stretch falls within the jurisdiction of Delhi, while the remaining 12.5 km lies within Uttar Pradesh.
At present, commuters typically spend five to six hours traveling the 240 km distance between Delhi and Dehradun. Once the new highway becomes operational, this travel time is expected to reduce to approximately two-and-a-half hours, according to NHAI officials.
Furthermore, the highway includes a toll in Ghaziabad's Loni, which will become operational upon the opening of the first phase. This toll will be the only one in phase 1, situated between Akshardham and the EPE interchange in Baghpat.
Related Stories