Developers excited as Navi Mumbai infrastructure nears completion
01 Jun 2023
Long Read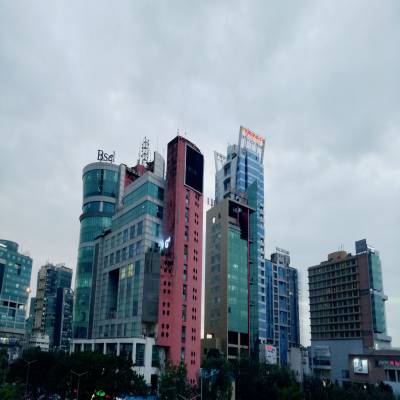 The completion and upcoming operation of infrastructure projects like the Navi Mumbai metro, MTHL (Mumbai Trans Harbour Link), and Belapur-Uran suburban train network have sparked interest among developers in Navi Mumbai. The developers' body believes that investors will benefit from good returns on investment along the 11 km stretch of Navi Mumbai, which is now ready and set to be operational soon.
The recent receipt of a safety certificate for Line 1 of the Navi Mumbai metro by CIDCO (City and Industrial Development Corporation) from CMRS (Commissioner of Metro Rail Safety) is significant. This certification means that Taloja, which was previously only accessible by private vehicles or a limited number of buses from NMMT (Navi Mumbai Municipal Transport), will now be easily accessible for citizens. This improved connectivity has led to a surge in housing projects in the area, including thousands of homes being constructed by CIDCO under the Prime Minister Awas Yojana.
While other parts of Navi Mumbai experienced a significant rise in prices after the COVID-19 pandemic, Taloja remained relatively unaffected due to its lack of connectivity. Areas like Kharghar, which have railway access and frequent NMMT services, witnessed price increases. However, with the introduction of metro services, the Pendhar-Taloja belt will now be better connected. Real estate experts predict a major demand for affordable housing in the area, which could lead to a price rise of up to 20%.
Currently, one-bedroom flats in Taloja start at ₹20 lakh, and it is expected that they may see an appreciation of Rs 1 to 2 lakh or a 5 to 10% increase in the coming months.
Apart from generating revenue from metro services, CIDCO is actively seeking new sources of income. In 2021, the CIDCO board passed a resolution to amend the General Development Control Regulation (GDCR) to support its infrastructure projects. However, the approval of the state government is required for this amendment to come into effect.
Related Stories