Domestic manufacturing of metro components to be pushed by government
01 Mar 2023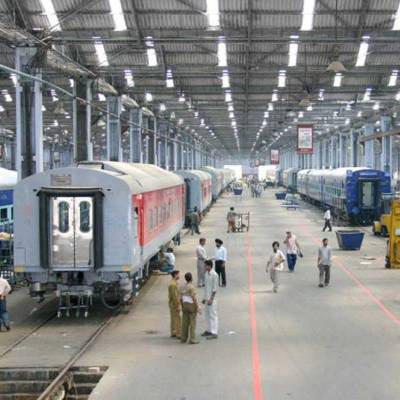 The government has recognised the need to localise manufacturing of a number of components in order to reduce reliance on materials import for the functioning of mass transportation systems in cities. These will include the electrical and electromechanical sections of elevators, escalators, climate control systems, and underground ventilation systems that are employed in Metro Rail projects. Currently, these recognised components are being imported.
"We have come a long way from being almost fully import dependent to manufacturing most items needed for the Metro Rail projects here", a government source quoted. It further stated, "Trains manufactured here are now going to the world. Still there are some items which we are importing. These can be manufactured here. The analysis has been done and a road map is being prepared on how to become self-reliant in a phased manner."
To lessen dependency on electrical supply, the government is also thinking of installing solar panels at stations, as well as on viaducts and elevated parts. Also, this strategy calls for reducing the acreage needed for civil infrastructure. Officials claim that there is a plan to expand the standardisation of other parts used in metro rail projects.
This action aims to concentrate on achieving economies of scale as the government plans to create more metro transit systems and projects throughout the nation's expanding cities. The Ministry of Housing and Urban Affairs has compiled a list of such elements and is now holding consultations with interested parties.
Related Stories