DRA Infracon-led JV emerges as lowest bidder for Chennai Metro Phase 2
01 May 2023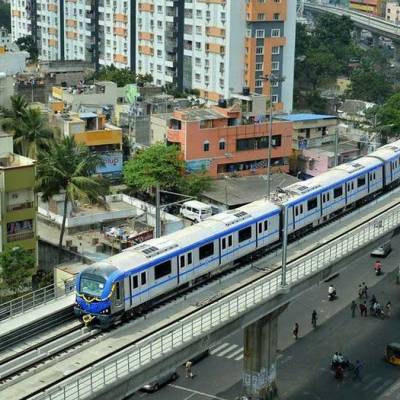 On May 1, 2023, the Chennai Metro Rail (CMRL) unveiled the financial/price bids for the underground civil contract package UG-01/RT-01 (Madhavaram to Perambur) of Phase 2 corridors of the Chennai Metro Rail Project in Chennai.
According to the results of the financial bids opening, the consortium of Dineshchandra R. Agrawal Infracon and Soma Construction emerged as the lowest bidder for the construction of five underground metro stations for Corridor 23 of the Chennai Metro Rail Project Phase 2.
The scope of work includes constructing the underground stations at Thapalpetti, Moolakadai, Sembiyam, Perambur Market, and Perambur Metro, as well as the Crossover at Sembiyam, and work other than the Diaphragm wall of two underground stations at Madhavaram Milk Colony and Murari Hospital in connection with corridor 3 of Chennai Metro Rail Project Phase 2.
Also Read
Noida to buy 500 acre to raise new industrial sectors
TN Cabinet approves project that will bring Rs 35,000 cr investments

Related Stories