Dwarka Expressway: A costly marvel amid controversy
01 Sep 2023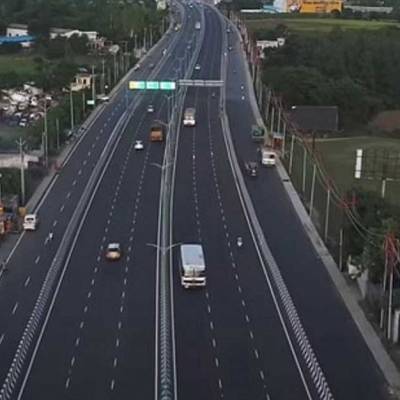 The Dwarka Expressway, which is poised to connect Delhi and Haryana, is on the verge of becoming operational within the next 3-4 months. Union Minister of Road Transport and Highways, Nitin Gadkari, has lauded it as a groundbreaking project, affirming that those who traverse its lanes will carry the unforgettable experience for a century. This ambitious endeavour, envisioned by Prime Minister Narendra Modi, aims to alleviate the perennial congestion between Delhi and Gurugram while also contributing significantly to the fight against pollution. Notably, it stands as the nation's inaugural elevated expressway.
The Dwarka Expressway is anticipated to enhance traffic flow towards Sohna Road and Golf Course Road. Gadkari predicts that approximately 50-60% of vehicles currently navigating National Highway-8 will transition to this new expressway, thereby relieving congestion on other thoroughfares.
This marvel of engineering, the Dwarka Expressway, spans 29 kilometers, commencing at Shiv Murti in Delhi and culminating at Kherki Dhaula on NH-8 in Gurugram. It boasts an 8-lane elevated access control highway alongside a service road. The project, with an expenditure of Rs 90 billion, underwent numerous delays primarily due to land acquisition issues but is now advancing under the aegis of the Bharatmala Pariyojana initiative.
Several noteworthy features distinguish the Dwarka Expressway, including the transplantation of 13,000 trees, the construction of a 3-kilometer-long 8-lane urban tunnel, and a comprehensive network encompassing tunnels, underpasses, at-grade roads, elevated flyovers, and even flyovers above flyovers. Impressively, it incorporates a staggering 2 lakh metric tonnes of steel, exceeding the Eiffel Tower's steel usage by 30%, and 20 lakh cubic meters of cement concrete, surpassing even the Burj Khalifa's concrete volume by 6%.
However, the project was not devoid of controversy. The Comptroller and Auditor General (CAG) issued a report highlighting the "very high" project cost, with an expenditure of Rs 2.5 billion per kilometre, far exceeding the Rs 182 million per kilometre approved by the Cabinet Committee on Economic Affairs (CCEA). This cost escalation stemmed from the National Highways Authority of India (NHAI) opting to construct an elevated section for the Haryana segment of the project, a decision that inflated the "civil construction cost" by 14 times, as per the report. Intriguingly, the Dwarka Expressway had been "appraised and approved" without a detailed project report.
The CAG's findings stirred a political storm, with opposition parties seizing the opportunity to criticise the ruling BJP. The Aam Aadmi Party (AAP) accused the BJP of setting new records for corruption in independent India's history. Delhi Chief Minister Arvind Kejriwal took to social media to voice his concerns, stating, "The Modi government has broken all the records of corruption in the past 75 years." Meanwhile, Congress spokesperson Supriya Shrinate drew a stark comparison, suggesting that the cost of constructing 2 kilometres of the expressway could fund an interplanetary mission akin to 'Mangalyaan.'
In response to the CAG report, Union Minister Nitin Gadkari clarified during a recent interview that his ministry officials engaged in discussions with CAG auditors when concerns about escalated prices arose. He asserted that they had managed to address these concerns satisfactorily. However, Gadkari conceded that a written response should have been provided to the audit body, acknowledging a lapse on the part of his ministry officials.
If you want to learn more about Indian Roads, make sure you sign-up for the India Roads Conference at the India Construction Festival on October 12th in New Delhi.
Related Stories