Experion Capital Invests INR 2 Billion in Gurugram Luxury Project
01 Aug 2023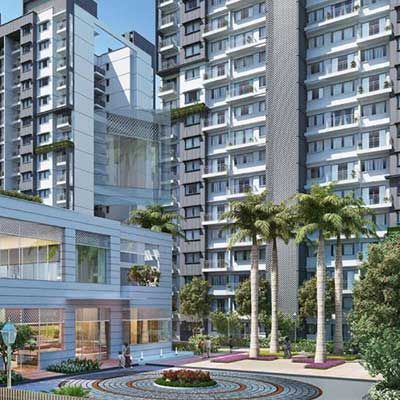 Experion Capital, the real estate and infrastructure-focused NBFC (Non-Banking Financial Company) backed by Singapore's Experion Holdings, has announced its inaugural investment in India. According to The Economic Times, the company plans to invest INR 2 billion (Rs 200 crore) into Vatika Group's luxury residential project, 'Sovereign Park,' located in Gurugram.
The project spans a vast 10.5-acre land parcel along the Dwarka Expressway and is set to offer an impressive one million sq. ft. of residential space, developed in two phases. The first phase is already underway, promising a luxurious and upscale living experience.
The investment includes a term loan, providing partial refinancing for the current lender, with the remaining amount dedicated to the ongoing construction process, ensuring smooth progress.
Experion, a 100% FDI-funded real estate developer, has been actively making strides in the Indian market, with a subsidiary focused on acquiring land and developing residential and commercial projects. Recently, the company made headlines by securing three land parcels in the National Capital Region (NCR) for a significant INR 11 billion (Rs 1,100 crore), aiming to expand its footprint in the region.
While Experion Holdings' Indian arm has primarily focused on the cities of Gurugram and Lucknow, this strategic investment marks the company's venture into funding projects of other developers as well. With strong backing from Singapore's Experion Holdings, Experion Capital's entry into India's real estate market is expected to create ripples and bring innovative and top-quality developments to the forefront.
As the luxury residential project, Sovereign Park, continues to take shape, this substantial investment by Experion Capital showcases the company's confidence in India's real estate potential. It also reflects the growing interest of international players in India's burgeoning property market. With the financial backing and expertise of Experion Capital, Vatika Group's project is poised to redefine luxury living in Gurugram. The prime location along the Dwarka Expressway and meticulous planning of Sovereign Park make it a landmark destination for discerning homebuyers seeking opulence and comfort.
As the Indian real estate sector continues to witness renewed interest and investments, Experion Capital's entry into the market signifies a positive outlook and confidence in the country's economic growth prospects. With a focus on delivering top-notch residential and commercial projects, Experion is geared to make a significant contribution to the development and transformation of India's real estate landscape.
See also:
Real estate fund Experion Developers set to acquire Dignity Buildcon
We strongly believe in the potential of the luxury residential space


Related Stories