Gensol Engineering lands 14.08 MW EPC projects in Dubai
01 Sep 2023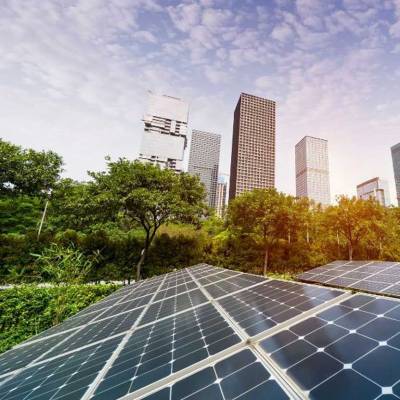 Gensol Engineering, an engineering and consulting firm, has successfully secured two international engineering, procurement, and construction (EPC) projects in Dubai. These projects, in collaboration with the Dubai Government Workshop Warehouse and the Dubai Police, have a combined capacity of 14.08 MW.
The contract for these projects holds an estimated value of Rs 1.016 billion ($12.29 million). The scope of the two contracts encompasses a wide array of tasks, including design, engineering, supply, construction, erection, testing, and commissioning. Furthermore, Gensol Engineering will also be responsible for the operation and maintenance of these projects.
The Dubai Government Workshop Warehouse project is anticipated to be operational by November 2023, while the Dubai Police project aims for operational status by June 2024. These initiatives align with the UAE's Clean Energy Strategy 2050 and bolster Gensol's reputation as a dependable partner in delivering sustainable solutions.
Anmol Singh Jaggi, the Managing Director of Gensol Engineering, expressed his enthusiasm, stating, "We are elated to secure these prestigious orders in Dubai. This marks our entry into international markets and signifies a significant stride toward realising our global vision of promoting sustainable energy transitions. Additionally, there are more orders on the horizon set to be announced in the upcoming months."
Throughout its journey, Gensol has executed ground-mounted and rooftop solar power projects, amassing a collective capacity exceeding 590 MW.
Related Stories