GMR Hyderabad achieves 100% transition to sustainable green energy
01 Jul 2023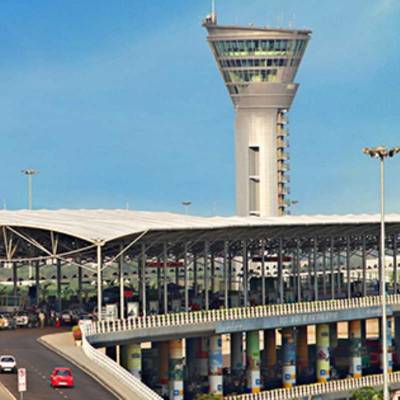 GMR Hyderabad International Airport (GHIAL) has made a significant stride towards sustainability by announcing its complete transition to 100% sustainable green energy for its energy consumption both within the airport premises and across its ecosystem. Through a partnership with the Telangana State Southern Power Distribution Company (TSSPDCL), Hyderabad Airport will revolutionise its operations by harnessing the power of green energy. This will be achieved through a combination of its own 10 MWp solar power plant and green energy supplied by TSSPDCL. By integrating green energy into its infrastructure, the airport aims to reduce its carbon footprint by approximately 9,300 tonnes of carbon dioxide annually.
GHIAL's CEO, Pradeep Panicker, emphasised the airport's commitment to environmentally friendly practices and renewable energy. He stated, "This achievement is a significant step towards our commitment to adopt sustainable practices across the airport ecosystem. Hyderabad Airport is now powered by 100% renewable energy."
From the outset, GHIAL has been at the forefront of adopting energy-efficient practices. It holds the distinction of being the first LEED certified airport in Asia. The airport's expansive landscape, spanning over 675 acres, serves as a natural carbon emissions sink, absorbing 240 tonnes of carbon dioxide from the environment each year.
Hyderabad Airport has implemented a comprehensive set of commitments aligned with its environmental and sustainability policy. These measures are designed to contribute to the International Civil Aviation Organisation's (ICAO) environmental goal of limiting or reducing greenhouse gas emissions from aviation. Some of these commitments include incorporating green building designs, utilizing eco-friendly refrigerants, embracing renewable energy sources for airport operations, implementing energy management techniques to optimise usage and promote conservation, fostering energy-saving habits through behavioural changes, and procuring energy-efficient equipment.
By achieving full reliance on sustainable green energy, GMR Hyderabad Airport sets an example for the aviation industry in adopting environmentally responsible practices while prioritizing energy efficiency and conservation.
Related Stories