High Court Can't Be "Engineer": SC On Its Andhra Capital Order
01 Nov 2022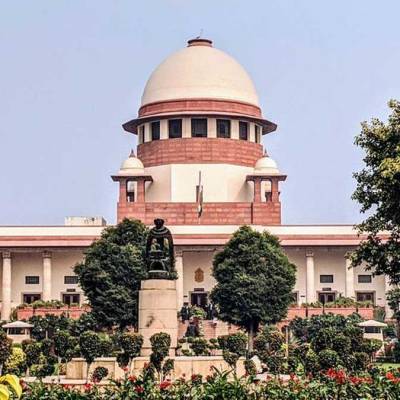 A bench of Justices also stayed the high court's time-bound directions
The Supreme Court sought responses from farmers and their associations, as well as the Centre, to the Andhra Pradesh government's petition challenging a high court decision that said the state legislature "lacked competence" to pass any law shifting, bifurcating, or trifurcating the capital.
It stated that the Andhra Pradesh High Court cannot act as a "town planner" or "engineer" and order the government to build the capital city in six months.
A bench of Justices KM Joseph and BV Nagarathna also stayed the high court's time-bound directions, including one requiring the state to build and develop Amaravati's capital city and capital region within six months.
The high court had also ordered the government and the authorities concerned to complete infrastructure development like roads, drainage and electricity and drinking water supply in the Amaravati Capital City and Region within one month.
The SC bench said it needs to examine the issue at length and posted a batch of petitions filed by the State, farmers, associations and their committees for further hearing on January 31.
Also Read
Gehlot clears Rs 9.93 bn for Jaipur Metro extension
Ghaziabad okays TOD zones along RRTS corridor

Related Stories