HP CM expects Uhl-III hydropower project to be operational by May
01 Apr 2023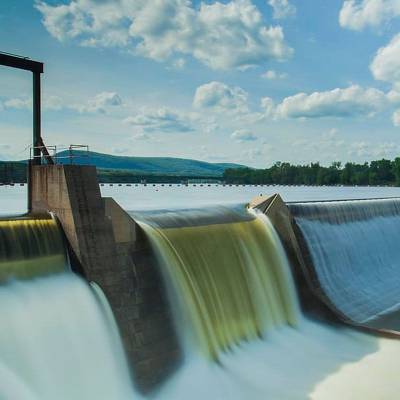 Sukhvinder Singh Sukhu, Chief Minister, Himachal Pradesh, ordered that the 100 MW UhlIII hydropower project be operational by May 2024 and that the authorities finish the tendering process for creating six green corridors by this coming October.
He declared that infrastructure for charging stations would be installed throughout these corridors' about 1,600 km length, as well as across the cities that fall within its purview.
He gave the order to replace the damaged penstock of the power project within eight months while presiding over a meeting of the Energy Department.
The Chief Minister stated that the project's commissioning has already been delayed and that the officials must put out extraordinary effort to finish the project by the deadline. He will personally visit the project site on June 15 of this year to assess the progress, and the state government will provide full cooperation for finishing this project.
Sukhu stated that in accordance with the budget announcement, the state government would offer prospective entrepreneurs from the state a 40% financial assistance for the establishment of solar power projects of 100 kW to 2 MW capacity and directed the officers to bring out the scheme's blueprint so that interested youth could take advantage of the scheme.
The officers were also given a directive by the Chief Minister to locate land in the Lahaul-Spiti district suitable for the construction of solar power plants.
Also read:
Gujarat's CM dedicates tidal regulator dam in the Navsari district
MSEDCL releases tender for 615 MW Solar Power Projects


Related Stories