Hubballi airport to upgrade to international airport: Pralhad Joshi
01 Jan 2023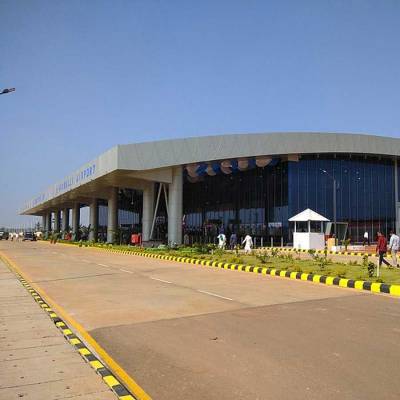 Union Minister Pralhad Joshi stated that the Hubballi Airport will be upgraded to an international airport shortly, with the current runway being extended by 600 m to accommodate larger aircraft landings and the construction of a new terminal building.
Joshi stated at a meeting to showcase different developmental initiatives performed by BJP governments in Hubballi-Dharwad that once the proposed new terminal is completed, the passenger handling area will be significantly enlarged from the current 3,700 sq m.
It will also include three aero bridges with a total area of 20,000 sq m and a capacity of 1,400 passengers, as well as all current facilities and equipment, and will function entirely on solar power, he said.
According to Joshi, the development and extension of Hubballi airport will assist attract more investors to the region while also providing greater capacity to boost cargo exports.
He stated that with the functioning of the new terminal, larger aircraft such as Airbus A320 flights between Hubballi-Bengaluru and Hubballi-Mumbai will be conducted.
Joshi further stated that Hubballi airport, which currently operates flights to practically all important cities in the country, handles more than five lakh passengers each year.
Daily return flights between Hubballi and Pune would begin in February, he said.
Also Read
Mahanadi Coalfields will construct a 1,600 MW power plant in Odisha
Separate entity for intra-state electricity transmission in Tripura

Related Stories