India considers resuming operations in Iraq's ONGC Videsh Block
01 Jul 2023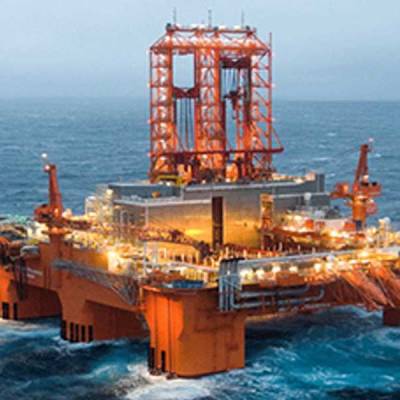 According to a new report, the Indian government is considering resuming operations in Iraq for ONGC Videsh's (OVL) hydrocarbon exploration block. Iraq has emerged as a significant supplier of crude oil to India, prompting Indian energy companies to potentially invest in oil and gas assets in Iraq.

The resumption of operations and investments in the stalled project would involve careful consideration of various factors, including the security situation. Clarity is needed on certain issues before moving forward, as stated by one of the sources.
The exploration block, known as 'Block 20' (previously Block 8), is a large on-land area located in Iraq's Western Desert, spanning over 10,500 square kilometers. OVL had acquired a 100 per cent stake in the block by signing an exploration and development contract in November 2000. However, due to security concerns, force majeure was declared in 2003, relieving participants of liability for unforeseeable and unavoidable catastrophes that hindered contractual obligations.
During an India-Iraq Joint Commission Meeting (JCM) held recently, discussions took place regarding investments and the resumption of operations in stalled projects. The JCM occurred during the visit of Hayan Abdul Ghani Abdul Zahra Al Sawad, Iraq's Deputy Prime Minister for Energy Affairs and Oil Minister. The meeting emphasised the natural and traditional synergies between the two countries, considering India's status as a rapidly growing energy demand center globally. The Indian Minister for Petroleum and Natural Gas, Hardeep Singh Puri, highlighted the need to strengthen relations, particularly in the oil and gas sector, capacity-building, diversification of the trade basket, and upgrading infrastructure facilities in the oil and gas sector. Puri also expressed Indian companies' readiness to explore investment opportunities in Iraq and increase crude oil imports based on appropriate pricing mechanisms.
The Iraqi Minister conveyed the government's desire to welcome Indian companies for investment, including rehabilitation projects in Iraq. In a related development, it was reported in June that India is planning to construct a liquefied natural gas (LNG) terminal in Iraq. The terminal aims to convert a portion of Iraq's flared gas into LNG for various uses in India, such as city gas distribution, power generation, fertiliser production, and the steel sector.
In the fiscal year 2022-2023, Iraq was India's second-largest exporter of crude oil, supplying a total of 50.31 million tonnes valued at $33.37 billion, making it the top supplier in terms of value.
Queries directed to the Ministry of Petroleum and Natural Gas, the Embassy of Iraq in Delhi, and ONGC Videsh remain unanswered. 
Related Stories