India Targets 10,000 MTPA Port Capacity by 2047: Sonowal
01 Aug 2023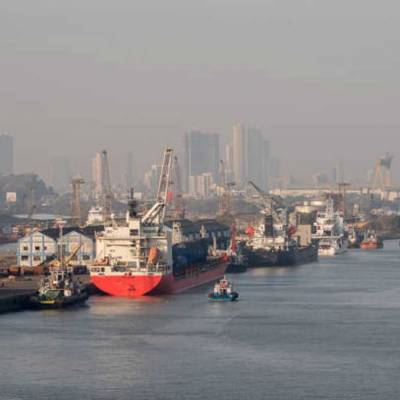 The Indian government, under the leadership of Prime Minister Narendra Modi, is envisioning a substantial boost in the country's port capacity to 10,000 million tonnes per annum (MTPA) by the year 2047. Union Minister Sarbananda Sonowal shared this ambitious goal, highlighting the government's commitment to bolstering India's maritime infrastructure and trade capabilities.
The plan aligns with India's overarching vision of becoming a global trade and logistics hub. As a key player in international trade, expanding port capacity is crucial to accommodate growing commercial activities, enable efficient cargo handling, and enhance maritime connectivity.
By aiming for a 10,000 MTPA port capacity, India intends to capitalise on its strategic coastal location and tap into the potential of the blue economy. This initiative also aligns with global trends in maritime transport and trade, ensuring India's competitiveness on the world stage.
The expansion of port infrastructure is set to stimulate economic growth, create job opportunities, and attract foreign investments. It supports the 'Sagarmala' initiative, a comprehensive program aimed at modernising India's ports and harnessing coastal resources.
This visionary plan reflects the government's determination to transform India into a maritime powerhouse. Achieving the 10,000 MTPA port capacity target by 2047 would mark a significant milestone, propelling India's status as a global trade leader and fostering sustainable economic development.
Related Stories