IndianOil, Adani-Total, Shell lap up Reliance's KG-D6 gas
01 Apr 2023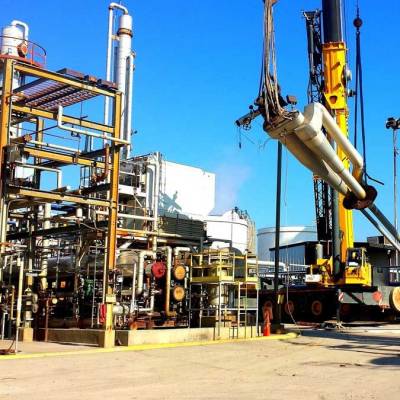 According to sources, the state-owned Indian Oil Corporation (IOC), Adani-Total Gas, and Shell were among the 29 companies that bid and bought natural gas to be produced from the deepest field in Reliance Industries and bp's KG-D6 block. According to two sources familiar with the matter, IOC purchased nearly half of the 6 million standard cubic metres per day of gas sold in an e-auction on Wednesday, while GAIL purchased 0.7 mmscmd, Adani-Total Gas 0.4 mmscmd, Shell 0.5 mmscmd, GSPC 0.25 mmscmd and IGS another 0.5 mmscmd.
After incorporating the government's new marketing rules to give CNG-selling city gas companies first priority over supplies, Reliance-bp held an e-auction for the sale of gas from the MJ field in their eastern offshore KG-D6 block on Wednesday.
According to sources, 41 companies from various sectors participated in the bidding, including city gas, fertiliser, oil refinery, glass, ceramics, and traders, and unlike previous auctions, Reliance did not purchase any KG-D6 gas.
The price, JKM, was indexed to the global LNG market, but it is subject to the government-specified ceiling price. Bidders were asked to provide the variable 'V' in the petrol price formula 'JKM + V'.
According to them, the final bid price was USD 0.75 per million British thermal unit higher than the JKM price (JKM + USD 0.75 per mmBtu). The May JKM price is around USD 12.6 per mmBtu, and the implied price for MJ petrol is USD 13.35.
However, bidders will only be required to pay the government-set ceiling or cap price for gas produced in difficult areas such as deep sea and high-temperature, high-pressure (HTHP). According to them, the ceiling price for April to September is USD 12.12 per mmBtu, and 29 bidders have secured gas supplies for 5 years.
Among the successful bidders was India's largest oil company, IOC, which purchased 1.4 mmscmd of petrol for its own refineries and another 1.5 mmscmd as an aggregator for the urea sector.
Reliance-BP had planned to hold the auction in January, but on January 13, the Ministry of Petroleum and Natural Gas published new rules for the sale and resale of gas produced from deep sea, ultra-deep water and HTHP discoveries. As a result, the auction was suspended and re-launched on March 9.
Gas extracted from wells drilled below the seabed is used to generate electricity, fertiliser, or CNG for powering automobiles, or it is piped to household kitchens for cooking, as well as in industries.
Reliance has made 19 gas discoveries in the KG-D6 block so far. D-1 and D-3, the two largest, went into production in April 2009, and MA, the only oilfield in the block, went into production in September 2008.
While the MA field stopped producing in September 2018, the D-1 and D-3 fields stopped producing in February 2020.
Since then, Reliance-bp has invested USD 5 billion in bringing three deep water gas projects in block KG-D6 to production: R-Cluster, Satellites Cluster, and MJ, which are expected to meet about 15% of India's gas demand by 2023.
Related Stories