IndiGrid, G R Infraprojects partner for transmission bids
01 Dec 2022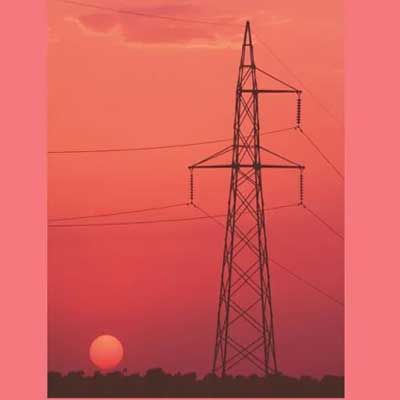 Together, the 50,000 million worth of electricity transmission projects are being sought after by the infrastructure investment company India Grid Trust and G R Infraprojects.
G R Infraprojects Ltd. (GRIL), one of India's top players in the infrastructure sector, and India Grid Trust (IndiGrid), India's first listed power sector infrastructure investment trust (InvIT), have announced a strategic partnership in the Indian power transmission sector, according to a statement from IndiGrid.
According to the statement, a contract has been struck to jointly submit bids for transmission projects identified through TBCB (tariff-based competitive bidding) totaling about 50,000 million.
The electricity ministry recently presented a proposal to invest $2,500,000,000,000 in the construction of transmission infrastructure in order to achieve the goal of 500 GW of renewable energy capacity by 2030.
According to the report, the private sector has a significant chance to contribute to the energy transition process, influence the future of the power landscape, and improve the lives of countless people all throughout the nation. It further said that IndiGrid and GRIL had a framework agreement in place to buy a 100% share in Rajgarh Transmission Ltd., which the GRIL had won in March 2022, to kick off the cooperation.
This project, which consists of a 400/220kV substation at Rajgarh and a 400kV double circuit line in Madhya Pradesh, is a component of the interstate transmission system (ISTS).
The project will be developed and carried out by the GRIL, which has demonstrated project execution capabilities, while IndiGrid, which has operational and financial capabilities, will manage and run the asset after being acquired from the GRIL upon its COD (commercial date of operation).
IndiGrid's Shah, the company's CEO, said in a statement: "The collaboration will profit from GRIL's local execution and development strengths as well as from synergies with IndiGrid's operational portfolio. This collaboration fits with our plan to buy value-adding operational transmission assets.
He added that "the expansion works received across few existing assets of IndiGrid totaling Rs 230 crore on Regulated Tariff Mechanism (RTM) basis, allowing us to utilise our operational and developmental capabilities and contribute towards sustained improvement in the DPU (distribution per unit).
According to Ashwin Agarwal of GRIL, this agreement marks a critical turning point in GRIL's efforts to establish a presence in the power utility (segment).
Related Stories