Innovations Shaping the Future: Highlights from CTS 2023
01 Sep 2023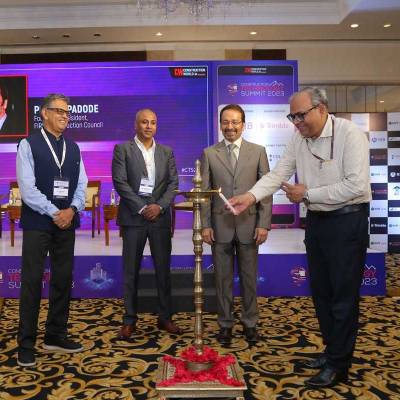 The bustling heart of New Delhi bore witness to a remarkable convergence of industry luminaries, forward-thinking leaders, and dedicated enthusiasts at the Construction Technology Summit (CTS) 2023. This event, held in high anticipation, unfolded as a triumphant achievement, igniting fervent discussions and illuminating presentations that delved into the vanguard of construction innovations and strategies poised to chart the course of the industry's future.
The Construction Technology Summit 2023, a testament to the dynamism of the construction sector, provided a platform where diverse perspectives converged to explore the limitless possibilities of technology in shaping the industry's landscape. As we delve deeper into the riveting journey of the Construction Technology Summit 2023, we uncover the pivotal moments that have left an indelible mark on the construction world.
To read the full story, CLICK HERE.