Is our infrastructure fire-proof as per the NBC?
01 Apr 2022
Long Read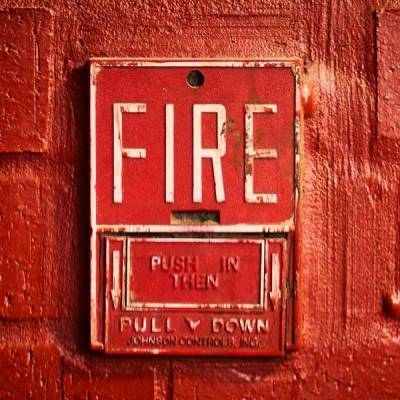 Think of fire before it starts. Or at least we should, but the reality is starkly different. Fire safety often only becomes a subject of scrutiny after some harrowing fire breaks and makes the headlines. And the headlines have been plenty.
Some fire outbreak statistics in India
Between the months of March and April, a residence in Mumbai's Mahalaxmi, a three-storey building in Delhi's Anna Nagar and a residential complex in Varanasi all made news for witnessing fire breaks – all three with no casualties, fortunately. Residential areas are not the only ones affected. Since August 2020, at least 122 people have died in hospital fires. In just the month of April, some of the facilities affected by fires include a cardboard manufacturing unit in Pune's Chikhali, Azad market area as well as the Anand Parvat Industrial Area both in Delhi. In 2019, India recorded 1.6 million fires. Moreover, human lives aren't the only lives lost due to fire accidents. There has been an outbreak at a dump yard in Ghaziabad which engulfed a nearby cow shelter, leading to the demise of 38 cows.
Fire accidents are not a new phenomenon. Neither are fire safety measures unheard of. The National Building Code (NBC) of India mandates certain fire preventive and fire fighting considerations to be incorporated during the construction stage of all types of buildings – residential, commercial, health care, public amenities and industrial with clearly specified guidelines for each.
However, lack of fire norms is not the issue – diligently implementing them is.

Role of the construction industry in fire prevention and suppression
While a majority of the new development coming up are planned with fire fighting norms kept in mind, since a lack thereof may as well hinder approvals, development from before the establishment of the NBC tend not to. These considerations include provisions for protected exit points, adequate ventilation, dedicated fire tanks and fire pipes, fire chutes and refuge areas, fire-rated building materials and fixtures, and planned accesses for fire-fighting and fire-rescue vehicles around the plots. On the other hand, most of the older constructions severely lack these. In case of retrofitting, maintenance is an issue.
The way forward
The first step ahead is to ensure as an industry to always abide by the fire safety norms uncompromisingly. The next is awareness and education regarding the use and maintenance of the fire-fighting measures that people have at their disposal.
In case of older construction, it is vital for people and institutions to take the onus irrespective of their level or hierarchy for fire prevention.
In most types of buildings, electrical malfunctions are a leading cause of fire accidents. In hospitals, the ICUs which are suffused with oxygen pose a risk. We have technology and smart appliances today at our disposal designed to this extent. These include smart plugs and outlets, smart stovetops with fire prevention features, smart fire detectors, smart smoke detectors, smart batteries, fire-resistant wirings and more. Dry sprinkler systems which can be charged by fire fighters are an excellent way of curbing the spread of fire. Adopting these, especially in older buildings or buildings without fire measures in place, add a level of protection that may lend a few minutes for the residents to escape in an unfortunate case of an accident.
On this National Fire Service Day, we at the Construction World magazine bring to light the two most crucial tools that the industry has to mitigate fire accidents: raising awareness and taking conscious responsibility. Ultimately, the best way of fighting fires is by eliminating their risk completely.
Related Stories