JSW in talks with LG Energy for battery manufacturing in India
01 Sep 2023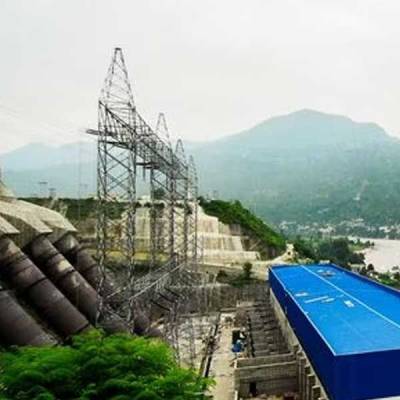 JSW, the Indian conglomerate specialising in steel and energy, is currently engaged in preliminary discussions with South Korea's LG Energy Solution (LGES) regarding potential collaboration in battery manufacturing within India. Two insider sources disclosed this information, shedding light on JSW's determination to advance its plans for local electric vehicle (EV) production.
Earlier this month, JSW held talks with high-ranking LGES executives in Korea, presenting the idea of a partnership focused on producing battery cells in India for both EVs and energy storage, according to one of the individuals with direct knowledge of the negotiations. Both LGES and JSW have refrained from commenting on these discussions.
In addition to these discussions, JSW is exploring conversations with other battery manufacturers, including China's CATL and Japan's Panasonic and Toshiba, as part of its strategy to establish a domestic supply chain for EVs, as indicated by a second source familiar with JSW's EV plans. The source emphasised that JSW is conducting these discussions for comprehensive due diligence, encompassing aspects such as storage solutions, electric motors, and battery management.
LGES, a prominent supplier of battery cells to major automakers like Tesla and General Motors, has requested that JSW provide details regarding its EV and energy storage requirements, according to the initial source.
A third source familiar with JSW's EV initiatives revealed that the company aims to establish a factory capable of producing 20 gigawatt-hours (GWh) of battery capacity in phases by the end of this decade, with the initial phase targeting 8 GWh.
Sajjan Jindal, the billionaire chairman of JSW, has publicly expressed his aspiration to venture into EV manufacturing and has previously explored the possibility of acquiring a stake in China's MG Motor. However, recent reports suggest that JSW's discussions with MG Motor have taken a backseat, with the company now in talks with Chinese automaker Leapmotor to license technology for the production of EVs bearing its own brand in India.
Panasonic has declined to comment on its involvement, while Toshiba has stated that it cannot confirm discussions with JSW for a battery cell partnership at this point. CATL did not respond to requests for comment.
All three sources have requested anonymity, citing on-going negotiations and the absence of a final decision.
The EV market in India, though currently small, is on a growth trajectory. Tata Motors, a domestic manufacturer, dominates EV sales in the country. The Indian government, under Prime Minister Narendra Modi's leadership, is actively pursuing a goal to increase the market share of electric vehicles to 30% by 2030, offering substantial incentives to companies for local battery and EV component production.
Tesla is also exploring opportunities in India, engaging in talks with the government regarding potential EV and battery manufacturing operations.
JSW's discussions with LGES coincide with LGES's efforts to expand its presence in India, the world's third-largest car market. Earlier this year, LGES established an office in New Delhi to enhance its automotive, mobility, and energy storage businesses in the country, as per government filings. Additionally, LGES already supplies imported battery cells to two of India's leading electric scooter manufacturers, Ola Electric and TVS Motor.
Related Stories