JSW Infra Set to Launch Rs 2,800 Crore IPO by September-End
01 Sep 2023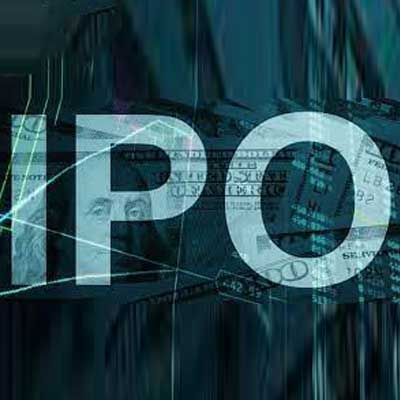 JSW Infra is reportedly gearing up to launch an initial public offering (IPO) worth around Rs 28-28.5 billion by the end of this month. This potential IPO marks a significant event for the JSW Group, as it would be their first public offering in 13 years. The IPO is planned to consist entirely of a fresh issuance of equity shares.
The company's intention is to utilize the funds generated from this IPO to address the debt of its wholly-owned subsidiaries, namely JSW Dharamtar Port and Jaigarh Port. Additionally, it aims to finance the capital expenditures of two other subsidiaries, JSW Jaigarh Port and JSW Mangalore Container Terminal, among other strategic initiatives, according to insider reports. However, the company has chosen not to comment on this development.
JSW Infra, which initially acquired a port concession at Mormugao, Goa in 2002 and commenced operations in 2004, has since expanded its operations to encompass nine port concessions across India as of December 31, 2022. This expansion has transformed the company into a diversified maritime ports entity. A port concession involves a government transferring the operation rights of a port to a private enterprise.
Financially, JSW Infra has witnessed substantial growth, with its revenues more than doubling from Rs 1,143 crore in FY19-20 to Rs 2,273 crore in FY22-23. In May 2023, the company submitted a draft red herring prospectus (DRHP) to the market regulator SEBI for its proposed Rs 2,800 crore IPO. Nonetheless, JSW Infra has refrained from making any official comments on this development.
About the JSW Group:
The JSW Group, valued at US$ 23 billion, holds a prominent position among India's leading business conglomerates. It maintains a sustainable presence across diverse sectors, encompassing Steel, Energy, Infrastructure, Cement, Paints, Venture Capital, Sports, and other areas. The group's pursuit of excellence is underpinned by its strengths and capabilities, including a successful track record in executing large, capital-intensive, and technically complex projects, a distinctive product mix, state-of-the-art manufacturing facilities, and a strong commitment to sustainable growth.
In the context of IPOs, 2023 has witnessed several major corporations going public, including the TVS Group, which launched an IPO after nearly three decades, and Cyient DLM of the Cyient Group, which went public after nearly 26 years. Furthermore, it is rumored that Tata Technologies is preparing to launch its IPO in September.
See also:
Afcons Infrastructure to raise Rs 5,000-8,000 crore in IPO
TCR Engineering eyes IPO by 2025, plans expansion


Related Stories