Juniper Green & Tata Power Secure 225 MW in Wind-Solar Hybrid Auction
01 Sep 2023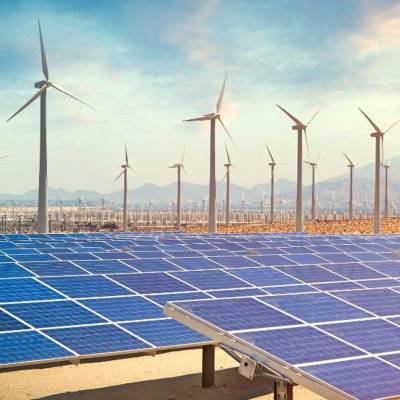 Juniper Green Energy and Tata Power Renewable Energy Limited, both independent renewable energy producers and operators of solar, wind, and hybrid power projects, have achieved success in Tata Power's recent auction. The auction was conducted to facilitate the development and acquisition of 225 MW of grid-connected intrastate and interstate wind-solar hybrid power projects, with an additional option to procure 225 MW on a long-term basis.
Juniper Green Energy secured 75 MW by submitting a competitive bid of INR 3.27 per kWh, while Tata Power Renewable Energy Limited secured 150 MW with a bid of INR 3.28 per kWh using the bucket-filling method.
This tender for hybrid projects was initially released in June. The selected bidders will now engage in a Power Purchase Agreement for a duration of 25 years, commencing from the project's commissioning date. Tata Power has also mandated the utilization of solar modules listed in the ALMM issued by the MNRE (Ministry of New and Renewable Energy).
Furthermore, Tata Power Renewable Energy Limited previously signed two significant Power Purchase Agreements with the Maharashtra State Electricity Distribution Company Ltd. for the development of two solar power projects, one with a capacity of 200 MW and the other with 150 MW. Additionally, in June, Tata Power Renewable Energy Limited successfully commissioned a 110 MW solar power project in Bikaner, Rajasthan, which will supply 110 MW of clean energy to the Kerala State Electricity Board.
See also:
Tata Power, Anand Group join forces for 4.4 MW RE captive project 
SECI Launches 1.3 GW ISTS Wind Power Projects Tender


Related Stories