Kalamassery initiates biomining at dumpyard
01 Aug 2023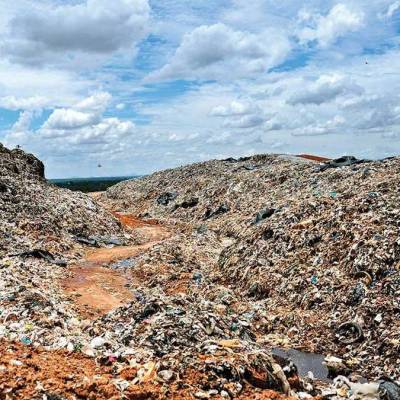 The Kalamassery municipality has announced its intention to commence biomining activities at the dumping yard located near North Kalamassery. Currently, there are piles of plastic waste covering an area of 3 acres at the yard, measuring approximately 30 ft in height. This waste needs to be cleared out after the biomining process.
Nishad AK, the chairman of the health standing committee of the municipality, stated that the municipality has made the decision to proceed with biomining. He mentioned that ongoing activities include soil testing and other relevant tasks. He also conveyed that a survey to determine the total quantity of waste present at the dumping yard is currently underway. He expressed optimism that the biomining procedure will commence in the near future.
He further noted that in light of the fire incident in March and subsequent concerns, the municipality has resolved to cease sending biodegradable waste to Brahmapuram. Instead, they are planning to establish their own waste treatment plant. For this initiative, the government has allocated a budget of around Rs 30 million through the Kerala Solid Waste Management Project (KSWMP). In the initial phase, the municipality aims to establish a waste treatment plant for non-biodegradable waste. Next week, the municipality intends to conduct a sampling survey to estimate the total amount of biodegradable and non-biodegradable waste generated within its jurisdiction. An official remarked that due to the presence of multiple educational institutions, commercial establishments such as Lulu, and a substantial floating population, obtaining approximate figures is essential.
While efforts toward achieving self-sufficiency in waste management are progressing within the Kalamassery municipality, the government is interested in establishing Bharat Petroleum Corporation 's Bio-CNG plant at Brahmapuram.
Also read: 
Smart City projects in Goa delayed by State departments
Kohima to introduce ward committees for traffic management


Related Stories