Kerala's 100 MW of rooftop solar systems invited bids by ANERT
01 Feb 2023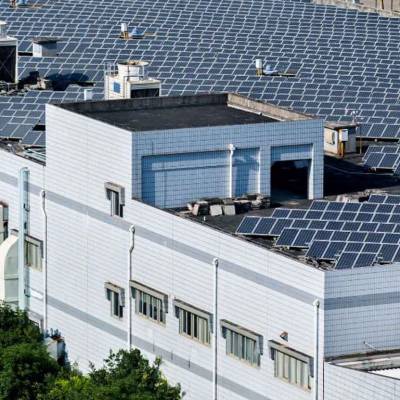 Agency for New and Renewable Energy Research and Technology (ANERT), backed by the Kerala government, has invited bids for the development of rooftop solar systems in Thiruvananthapuram with a combined capacity of 100 MW. As part of the Solar City Project, the scope of work entails supplying, setting up, and commissioning several solar power systems, ranging in size from 1 kW to 500 kW, atop public buildings in Thiruvananthapuram.
After obtaining the work order, vendors have 45 days to commission the solar systems. Also, they must offer complete operation and maintenance services for five years. The deadline for proposal submissions is March 3, 2023 while the next day bids will be opened. An empanelment fee of Rs 29,500 is required from bidders. Bidders must be registered with ANERT and listed in the national solar rooftop portal. The agency will evaluate the technical bids to determine if they qualify under the essential eligibility criteria, following which the qualified bidders will be listed.
Bidders will be allocated capacity based on the lowest bid. Bidders should have installed solar projects with a cumulative capacity of 500 kW at least six months before the bid opening date. They should have a minimum average annual turnover of Rs 10 million in any two of the last five financial years. If the quoted capacity is more than 1 MW, they must have a turnover of an additional Rs 5 million/MW.
The Ministry of New and Renewable Energy's authorized list of models and manufacturers must be used to source the solar modules for the project. For a period of five years, the minimum capacity utilisation factor may not be less than 21% annually. A 1 MW grid-connected solar project at a government medical college site in Thiruvananthapuram was recently put up to bid by the agency. As part of the Solar City Project, ANERT also requested bids for the purchase of 1,000 smart energy metres.
Related Stories