L&T, Shapoorji Pallonji pursue New Delhi Railway Station Redevelopment
01 Aug 2023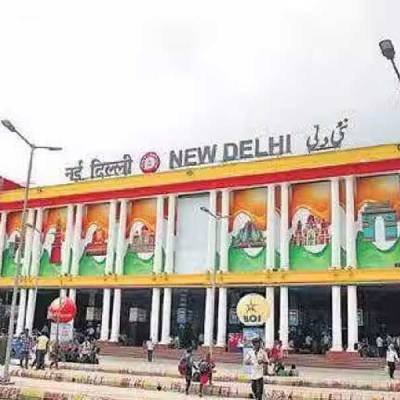 Larsen & Toubro (L&T) and Shapoorji Pallonji are part of a group of 10 prominent infrastructure firms expressing keen interest in the substantial Rs 47 billion overhaul of New Delhi Railway Station, as revealed by the Rail Land Development Authority (RLDA). The RLDA recently concluded a pre-bid session for the redevelopment project, with attendance from the participating contractors.
This initiative follows the prior cancellation of a redevelopment tender during the financial bidding phase. Notably, both L&T and Shapoorji Pallonji were contenders in the initial problematic tender, where their bids surpassed the modest government estimate of Rs 50 billion, reaching approximately Rs 90 billion each.
An authoritative figure within the railway sector indicated, "It was apparent then that the private sector's assessment of construction risks significantly diverged from that of the ministry. Subsequent revisions were needed in various facets of the project's scope to render it economically viable for both the ministry and the contractor."
The pre-bid session yielded productive outcomes, and there is a hopeful outlook for a successful deal this time. Unlike the previous attempt, certain intricate engineering aspects were excluded from the current tender.
The pre-bid assembly witnessed the presence of prominent construction entities such as L&T, Shapoorji Pallonji, NCC, GR Infra, Dilip Buildcon, J Kumar Infraprojects, Ahluwalia Contracts (India), PSP Projects, ITD CEM Co, and Tirumala Seven Hills, among others, as highlighted in a statement by the RLDA.
The project's ambit encompasses diverse tasks including civil and MEP (mechanical, electrical, and plumbing) works for the station building and associated infrastructure. This entails dedicated access roads (elevated/at-grade), multi-modal transit hub (MMTH) structures, roof plaza, parcel building, and the enhancement of surrounding circulation areas, among other components, as outlined by the RLDA.
The government has specified a single-stage, two-packet bidding process, and the construction phase is anticipated to conclude in about four years after the contract is awarded. The overarching strategy envisions the New Delhi Railway Station as a holistic transportation hub, seamlessly interlinking rail, metro, bus, and various transportation modes, to ensure seamless and convenient connectivity for passengers.
Furthermore, the supplementary infrastructure plan encompasses commercial zone development, multi-modal integration amenities, contemporary passenger terminals, parking provisions, premium waiting lounges, and diverse conveniences catering to passengers of all classes, as stated by Ved Prakash Dudeja, Vice Chairman of RLDA.
Submissions for e-bids are due by September 29, with the technical bid opening scheduled for October 5.
Related Stories