Liebherr debuts hydrogen-powered excavator R 9XX H2
01 Oct 2022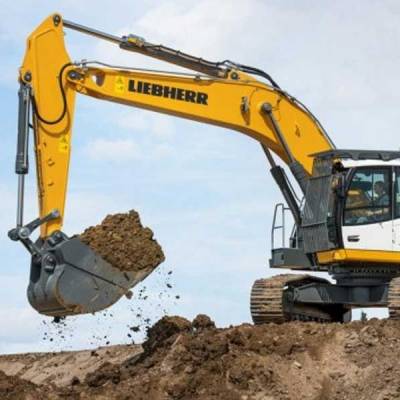 As manufacturers race to develop low-emission equipment solutions, Liebherr has announced its first crawler excavator powered by a hydrogen combustion engine, the R 9XX H2.
Based on Liebherr's generation 8 crawler excavators, the 50-ton R 9XX H2 prototype debuted at the recent Bauma show in Munich, Germany.
At the heart of the machine is Liebherr's first hydrogen engine, the H966. The engine is based on an intake manifold injection technology, also known as PFI.
Liebherr says that after extensive testing, the results showed strong potential for hydrogen propulsion and the use of such drives in off-road applications. The prototype had the same overall performance as its diesel engine counterpart in terms of power output, engine dynamics and response.
The only difference between the prototype and Liebherr's conventionally powered excavators is when it comes to refuelling. The prototype excavator and the refuelling station communicate via infrared sensor for fast and safe refuelling using a standardised high-speed protocol.
"The tests carried out in Colmar were extremely convincing," said Henrik Weitze, project manager at Liebherr-France SAS. "This technology promises many advantages for us in the future, especially in the most challenging applications."
The H2 drive in the R 9XX H2 does not require a permanent energy supply and emits extremely low levels of nitrogen-oxide and carbon-dioxide.
See also:
Takeuchi launches hydraulic hammers compatible with excavators
Ditch Witch unveils the PT37 plough model