Marquardt Group establishes global R&D centre in Pune
01 Dec 2022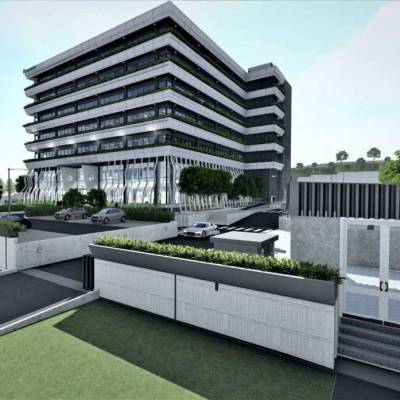 Marquardt India, a manufacturer of electromechanical, electronic, and switch systems for the automotive and other industries, has opened its global R&D centre in Pune.
The new R&D facility has cost the company more than Rs 1 billion. It covers approximately 300,000 square feet. Tata Motors is one of Marquardt's key customers in the Indian automotive industry.
According to the company, it employs over 450 people and has space for more than double that number at its new R&D centre in Pune.
According to Harald Marquardt, Chief Executive Officer and Member of the Management Board of the Marquardt Group, "India is a very significant market for the Marquardt group and we have been working hard to develop our presence here. With this facility, we will increase our competitiveness and R&D capabilities not only in the Indian market, but also globally,"
"With our clients at the centre of all we do, we will continue developing industry-leading products and services to meet their highest demands. Our investment in India is a clear and everlasting commitment to the country."
"Tomorrow we will start the next construction project in India: At Talegaon, we are investing in a plant that will be completed as early as mid-2024. On a total area of more than 5 acres. We will create several hundred more jobs. Above all, we will be even closer to our customers, offer them greater added value and continue to grow", he added.
For the Marquardt Group, more than 450 highly skilled automotive engineers are dedicated to serving global and local automotive customers. According to a company statement, the team develops solutions for electrically powered vehicles, as well as entry and authorization systems and human machine interfaces for cars, trucks, and off-road vehicles.
Vishal Narvekar, Managing Director of Marquardt India said, "The new dedicated building will enable us to harness modern technology to produce products of the future. With our investments in the new R&D centre and manufacturing plant, we will be able to create more employment opportunities in India".
The business added that at the new R&D facility, which is currently one of the largest projects in the Marquardt universe, it will be developing the assembly of battery management systems for electrically powered vehicles.
The company also displayed its most recent innovations by using the Marquartdt DemoCar to provide a glimpse into the cockpit of the future.
Marquardt displayed new materials and intelligent lighting techniques while operating the DemoCar 2.0, expanding the functional and ambient possibilities. The LED animation also performs assistance functions like warning lights or collision avoidance, signals various engine states, and displays the cabin's temperature.
See also:
Trimble Inaugurates its New R&D Center in Chennai
Anadrone Systems to set up drone R&D centre in Odisha


Related Stories