Mercedes-Benz India foresees 25% EV contribution in 3 years
01 Aug 2023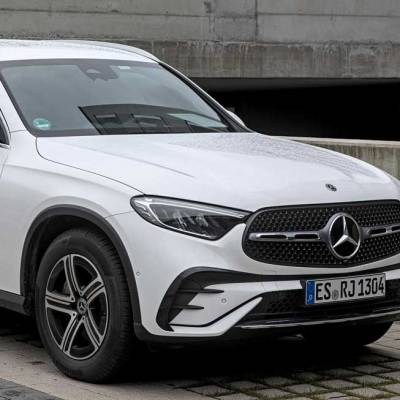 Betting significantly on the burgeoning electric vehicle market in India, luxury car manufacturer Mercedes-Benz expressed its anticipation that within the following three years, 25% of its total car sales would be attributed to its EV portfolio (both current and future offerings), a substantial rise from the existing range of three to four percent.
Mercedes-Benz introduced its latest petrol/diesel SUV model, the GLC, in Hyderabad. The Santosh Iyer, Managing Director and CEO, Mercedes-Benz India, mentioned that the company was strategising to unveil three to four electric vehicles in the subsequent 12 to 18 months within India.
Iyer conveyed, "In the Indian market as well, we anticipate swift adoption as soon as new vehicle models are launched. At this juncture, we are contemplating the introduction of three to four new EVs in the span of the next 12 to 18 months. Gradually, our aim is to enhance market penetration. Over the next three years, we hold the perspective that around 25% of our sales in India will comprise EVs."
As per his statements, the transition to electric vehicles might be smoother for Mercedes-Benz car owners due to the fact that a significant number of them already have access to charging facilities at their residences or workplaces, reducing their reliance on public charging infrastructure.
He expressed his optimism that certain states, which are currently imposing road taxes on EVs, might consider exempting this category of vehicles.
He further elaborated that the sprawling 100-acre Mercedes-Benz plant in Pune, Germany, has the capacity to manufacture 20,000 units on an annual basis, with the potential to scale up to 40,000.
"Our current investments in the plant amount to approximately Rs 27 billion. With the recent launch of the GLC car model, we have additionally invested Rs 1 billion. This production capacity of 20,000 cars in India can potentially be elevated to 40,000... We anticipate achieving the initial 20,000 capacity milestone in the near future. Within the following two to three years, we project achieving these production figures," he articulated.
Also read:
Bahrain Steel partners with Essar Group for Green Steel Initiative
CM Gehlot approves Rs 246.81 bn investment boost for Rajasthan's growth


Related Stories