MICL Real Estate acquires 10 Mumbai housing societies' rights
01 Jul 2023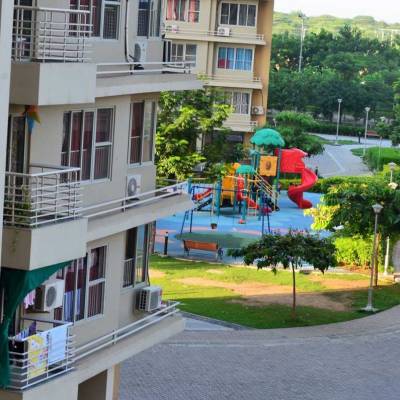 Man Infraconstruction, an infrastructure developer, announced that its property development entity, MICL Real Estate, has acquired the development rights for ten adjacent housing societies in the Ghatkopar suburb of Mumbai.
It was stated that the company had obtained the rights to redevelop these housing societies through its subsidiary, MICL Creators LLP, in which it holds a 60% partnership interest. The project will be implemented as a cluster redevelopment under regulation 33(9) of the Development Control Promotion and Regulation (DCPR), 2034.
The entire project, spanning over three acres, is estimated to have a total development potential of 1.3 million sq ft, including a free-sale component of over 4 lakh sq ft.
According to documents accessed through Zapkey.com, MICL has successfully concluded and registered redevelopment agreements with the ten housing societies between May and June.
The proposed redevelopment project is expected to be completed within 3.5 to 4 years, with a total cost exceeding Rs 9 billion. This cost includes construction expenses, rent payments to existing apartment owners, premium costs, and others.
Property brokers mentioned that based on the current property rates in the area, the project is anticipated to generate a total revenue potential of over Rs 12 billion.
MICL has already developed and delivered 14 residential projects, covering a total area of 1.5 million sq ft. Presently, the company has seven ongoing projects spanning 2 million square feet and has five upcoming projects in the pipeline, with a development area of 2.6 million sq ft.
In Mumbai's property market, real estate projects involving redevelopment and rehabilitation play a significant role, as the city, which faces a shortage of available land, has limited vacant land parcels.
Also read:
GCDA returns to affordable housing with Twin Tower Apartment Complex
Max Estates aims for Rs 18 bn from inaugural luxury project


Related Stories