MMRDA seeks additional land, tenders coaches for Mumbai Metro Line 6
01 Jun 2023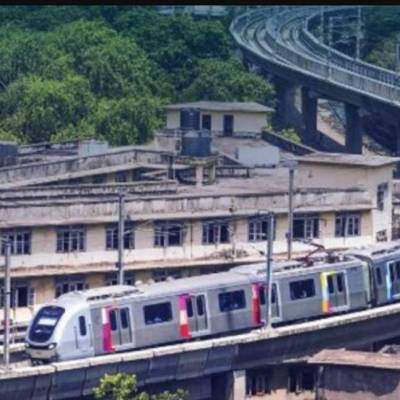 The Mumbai Metropolitan Region Development Authority (MMRDA) has made a request for an additional 5-7 hectares of land at the Kanjurmarg depot site for the Swami Samarth Nagar-Vikhroli (Eastern Express Highway) Metro Line 6.
This request is in addition to the 15 hectares of land already allocated by the state government for the depot's construction. The MMRDA has also initiated the tender process to procure 108 coaches for future use on this metro line.
Senior officials at the MMRDA have confirmed their request for more land within the Kanjurmarg depot area. The land in question is part of the government-owned area designated for the proposed Kanjurmarg depot. The MMRDA is currently awaiting permissions from the state government to acquire this additional land. They are also awaiting approval for the construction of car depots associated with other metro lines.
Apart from the Kanjurmarg depot, the construction of car depots at Mogharpada (Metro 4), Kasheli (Metro 5), and Uttan (Metro 9) is also pending approval. The acquisition of the extra land is expected to facilitate smoother operations across all these metro lines.
In April, the state government instructed Mumbai's suburban collector to hand over the Kanjurmarg plot for the depot's construction. However, the construction of a workshop for minor and major maintenance, automatic cleaning facilities, and an operations and control centre for all trains (OCC) on the premises is still awaiting a government resolution.
Additionally, the MMRDA has released a tender for the purchase of 108 coaches for the metro trains on this route. The estimated cost for the coaches is Rs 9.89 billion, excluding taxes. The selected contractor will be responsible for designing, manufacturing, supplying, testing, and commissioning the coaches, as well as providing the necessary employee training. It is expected to take at least two years for the metro coaches to be delivered.
The MMRDA is currently constructing the Rs 66.72 billion metro line, which will connect the western and eastern suburbs and feature 13 metro stations. The target deadline for the completion and opening of this metro line is 2025.
Related Stories