Mumbai's Line 2B gets 2 bidders for PEB roof & finishing contract
01 Feb 2023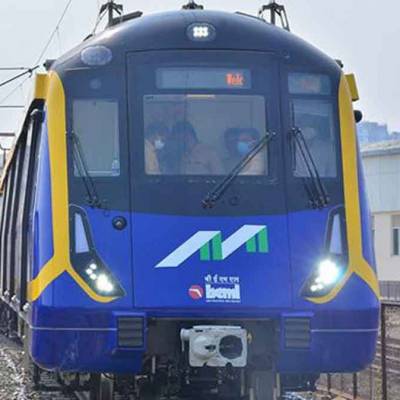 For the pre-engineered building roof and architectural finishing contract for the 23.6 km long Line 2B of the Mumbai Metro, J Kumar Infraprojects and Ahluwalia Contracts (India) submitted their bids. The yellow line connects DN Nagar, BKC, and Mandale. The civil construction contract (Package CA- 07) for these five elevated stations located at Shivaji-Chowk, Diamond Nagar, Mankhurd, BSNL, and Mandale was already granted to NCC Ltd. in April 2019 following numerous rounds of re-bidding. In January 2020, the initial set of U-girders was introduced.
The Mumbai Metropolitan Area Development Authority (MMRDA) issued a request for proposals in January 2023 for this contract (Package CA-158), with an estimated value of Rs. 1 billion and an undefined completion date. For the Mumbai Metro rail project's five elevated stations along the ML2B corridor, which runs from Diamond Garden to Mandale, MMRDA issued a request for proposals. This project involves the design, supply, fabrication, and erection of pre-engineered building (PEB) structural steel works, execution of architectural finishing, and plumbing works.
The technical review of the bids for this project, which has already begun, could take several months to complete. The financial bids of the technically qualified bidders will be opened when the technical evaluation is complete to show the lowest bidder and the most likely contractor.
Related Stories