NCLT rejects Yes Bank's claim against Vijay Group Realty
01 Dec 2022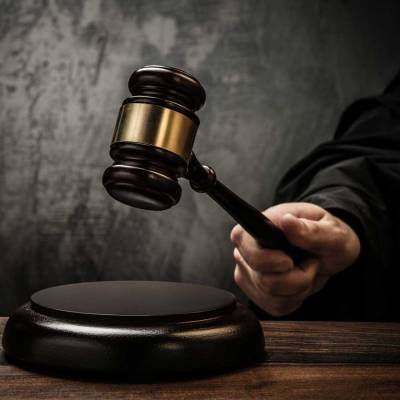 The National Company Law Tribunal (NCLT) rejected Yes Bank's claim against property developer Vijay Group Realty for more over Rs 4.2 billion, citing an uninvoked bank guarantee and that the account was inactive. The principal account of the Borrower is a Standard Account.
The bank had appealed to a special bankruptcy court the insolvency practitioner's decision to deny the claim and exclude the bank from the creditors' committee (CoC). The developer had not missed payments on the loan, according to Yes Bank's response to a question from the resolution specialist in December 2021, and the bank had not used the corporate guarantee offered by the corporate guarantor. Yes Bank required that the resolution specialist acknowledge their allegations, though.
The bank was represented by attorney Shyam Kapadia, who claimed that there was no relationship between the filing of the claim and the claim's expiration, failure to be made, or invocation of the guarantee to make a claim for the amount.
Attorney Nausher Kohli, who was defending the company's resolution specialist, refuted this allegation by citing a different NCLAT decision in which the court took the opposite stance and held that the uninvoked corporate guarantee cannot be regarded as a claim in accordance with the IBC. As a result, it shouldn't be on the list of claims that the resolution professional keeps up with.
After hearing arguments from both sides and reviewing the case, the Mumbai bank of the NCLT, made up of judicial member HV Subba Rao and technical member Anuradha Sanjay Bhatia, rejected the bank's assertion.
The court has determined that the resolver's rejection of the bank's claim based on an uninvoked guarantee in relation to the main borrower's standard account was valid and in compliance with established legal precedent by the High Court.
The guarantees provided by businesses to bankers present a hurdle once the company enters insolvency procedures, according to partner at Dhir & Dhir Associates.
"To make any claim, the first guarantee must be invoked by the bank and, in case it is not done before the start of the resolution process, after the start of the moratorium, banks cannot invoke said guarantees," Pyasi said.
"It is an established law that such claims cannot be admitted. The resolution professional will have to examine the claim from this perspective as well and in case such a claim is made, then the same should be rejected as properly rejected by the professional in this case," he stated.
See also:
IL&FS obtains NCLT clearance to sell its headquarters to Brookfield
NCLAT sets aside Rs 17.88 bn penalty imposed by CCI


Related Stories