Nischintapur-Gangasagar railway trial anticipated in September
01 Sep 2023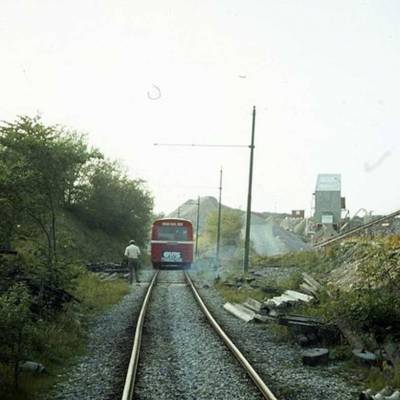 A trial run for the railway line connecting Tripura's Nischintapur with Bangladesh's Gangasagar railway station is anticipated to be conducted on September 9 or 10. It was stated that initially, a goods train would be introduced from Gangasagar to Nischintapur, and subsequently extended to Agartala station.
It was reported that a meeting had taken place on August 26 at the Nischintapur railway yard, where P Kumaran, the Additional Secretary in the Ministry of External Affairs (MEA), interacted with railway and IRCON officials. Representatives from various entities including BSF, Land Ports Authority of India (LPAI), Customs, Immigration, and the National Informatics Centre (NIC) had participated in the meeting.
On August 27, P Kumaran, along with U K Chakma, the Transport Secretary of Tripura, and railway officials, visited Gangasagar in Bangladesh to assess the situation on the ground. On the same day, Kumaran and other officials conducted a trial run by taking a gang car ride from Gangasagar to Nischintapur.
The official stated, "P Kumaran, the Additional Secretary in MEA, visited the Nischintapur railway yard and convened a meeting with the concerned officials to evaluate the state of readiness for the commissioning of the Indo-Bangla railway link connecting Nischintapur with Gangasagar. The Ministry of External Affairs (MEA) is in charge of the entire matter, and they have identified September 9 or 10 as the target dates for the initiation of goods train operations from Gangasagar to Nishchantapur."
It was highlighted that to enable the operation of goods trains, there is a necessity to establish facilities for Customs, Immigration, internet service, and security. The official added that the MEA would engage with the Ministry of Home Affairs to arrange for Customs and Immigration facilities at Nischintapur.
"The construction agencies on both sides - IRCON (Indian side) and TexMaco Rail Engineering (Bangladesh side) - are prepared to initiate trial runs of goods trains on the newly constructed track from Gangasagar to Agartala, either on September 9 or 10," stated an IRCON official.
Also read: 
Bridgestone brings ENLITEN technology to motorsports
Tata Passenger Electric Mobility introduces new brand identity


Related Stories