NMMC's road concretisation enhances infra in MIDC region
01 May 2023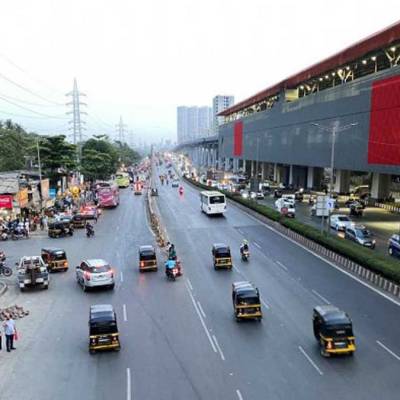 Despite the ongoing controversy regarding tax payment by certain industrialists who claim a lack of work from the Navi Mumbai Municipal Corporation (NMMC) in the MIDC region of Navi Mumbai, the civic body has successfully completed road concretization projects worth Rs 1,520 crore. Additionally, road projects worth Rs 210 crore are currently underway in the TTC industrial area.
As the primary governing agency of the region, NMMC has consistently prioritized infrastructure development and civic services in the TTC industrial area over the years. In line with its road vision, NMMC has completed the construction of 83.98 km of concrete roads out of the total 136 kilometers in the region. The remaining road projects are being jointly undertaken by NMMC and MIDC.
Under the second phase, MIDC is responsible for improving 21.28 km of roads, while the third phase involves work on 30 kilometers of roads. Out of this, MIDC has taken charge of 15 kilometers, while the rest is being handled by NMMC.
According to Sanjay Desai, the city engineer of NMMC, the objective has been to provide pothole-free roads in the TTC industrial area. Most of the existing roads in the region were made of asphalt and didn't withstand the monsoon season. Therefore, NMMC made the decision to concrete the roads to ensure smooth traffic flow. Desai expressed satisfaction that a significant portion of the work has already been completed, with an expenditure of Rs 1,530 crore.
Desai further explained that the ongoing Rs 210 crore project involves concretizing 11.55 kilometers of roads in Digha, Kopar Khairane, Turbhe, and Nerul MIDC areas. This project also includes improvements to drains and footpaths. Some specific locations covered in the project are Digha biscuit lane, L&T road in Kopar Khairane electronic zone, Mahape MBP road, Everest IT Park, and Turbhe MIDC areas of Ganpatipada, Ambedkar Nagar, and Nerul TTC area's Chemical zone.
Desai concluded by stating that the remaining works are in the final stages, and the aim is to complete them by the end of this month.
NMMC is responsible for maintaining a total of 505 kilometers of roads within its jurisdiction, with 136 kilometers located in the TTC area. In November 2004, MIDC transferred all roads in the TTC area, except for the Shil-Mahape road, to NMMC. Since then, NMMC has been undertaking repairs and maintenance on these roads. In December 2005, the busy and frequently pothole-ridden Thane-Belapur road was also transferred to NMMC. The civic body subsequently invested ?162 crore to concretize this 13.80-kilometer-long road.
Related Stories