NTPC & OIL join forces for renewable energy & decarbonisation
01 Sep 2023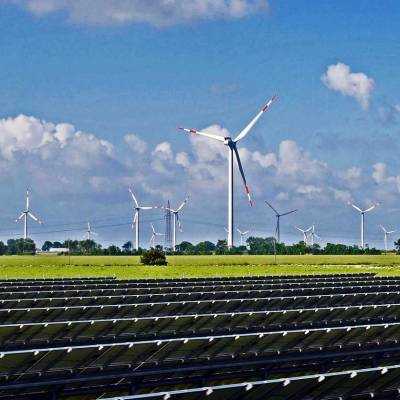 The largest integrated power utility corporation in India and the second-largest national oil and Gas Company in the country have decided to collaborate in the field of renewable energy. It was announced that NTPC and Oil India signed a Memorandum of Understanding, with the aim of exploring cooperation in various aspects of renewable energy, green hydrogen and its derivatives, as well as decarbonisation efforts, including the utilization of geothermal energy. Additionally, the MoU will facilitate the exchange of knowledge and experience related to emerging decarbonisation technologies, such as carbon sequestration.
In accordance with the MoU, these two prominent companies intend to expand their presence within the renewable energy sector and venture into sustainable solutions as part of the nation's ambitious goal to achieve Net Zero emissions by 2070.
The signing ceremony for the MoU took place in New Delhi, and it was attended by Gurdeep Singh, Chairman and Managing Director, NTPC as well as Dr Ranjit Rath, Chairman and Managing Director, Oil India, along with their respective functional directors.
NTPC operates across the entire power sector value chain and possesses a total installed capacity of 73,024 MW. Oil India, on the other hand, is a government-owned oil company specialising in the exploration, development, and production of crude oil and natural gas.
NTPC has set a firm commitment to achieve 60 GW of Renewable Energy capacity by 2032. Their aspirations include becoming a significant player in Green Hydrogen Technology and Energy Storage sectors. The company has initiated various projects aimed at decarbonisation, such as Hydrogen blending, Carbon Capture, and Fuel cell technologies, including the development of hydrogen-powered buses, among other endeavours.
Also read: 
Numaligarh Refinery partners with IIT Guwahati for sustainable materials
Infrastructure sector growth reaches 8% in July 2023


Related Stories