Parliamentary panel wants Centre to raise funds for PMAY-Rural
01 Feb 2023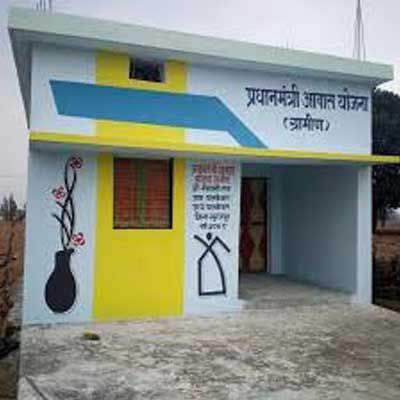 A parliamentary panel has requested that the government boost the amount of money given out through the Pradhan Mantri Awas Yojana (Gramin) in order to aid beneficiaries in finishing their homes and enhance monitoring of those being built under the program's flagship initiative. The ministry of rural development has been requested to review the financial aid provided to help beneficiaries in early completion of dwellings sanctioned by the 30-member estimates committee, which is led by BJP MP Girish Bhalchandra Bapat.
The current unit support per house is Rs. 1.30 lakh in hilly areas and Rs. 1.20 lakh in plain areas. The report, which was presented to the Lok Sabha, stated that "the committee noticed that the beneficiaries are finding it difficult to finish the construction of houses with the funds at their disposal due to cost escalation of various construction materials and labour charges."
The threshold amount of Rs. 70,000 which a homeless person can borrow was described as "extremely inadequate," and it was proposed that the government could increase help in light of rising construction material prices. Around 29.5 million homes were to be finished by the government between 2016-17 and 2021-22. The mission's duration has now been extended through March 2024. The committee requested that the ministry prepare a plan that would use the 'indexed cost of construction' as a benchmark for authorising funding for the intended recipients.
The committee also suggested that as residences would be used for a longer period of time, a better monitoring system be set up for improved construction quality. The report stated that throughout the course of the subject's examination, the committee was informed that officers at the block and district levels are only required to check 10% and 2% of the houses, respectively, at each stage of construction.
According to the report, the housing programme should incorporate a construction-stage monitoring system like the Pradhan Mantri Gram Sadak Yojna (PMGSY). The report stated, "The committee strongly holds that as houses constructed under PMAY-G are going to last and be used for longer times, the quality of houses at different stages of construction should be evaluated," while rejecting the ministry's submissions on monitoring construction quality through geo-tagged photographs.
Related Stories