Patel Engineering & JV Partner Secure Rs. 1,818.56 Crore Contract
01 Aug 2023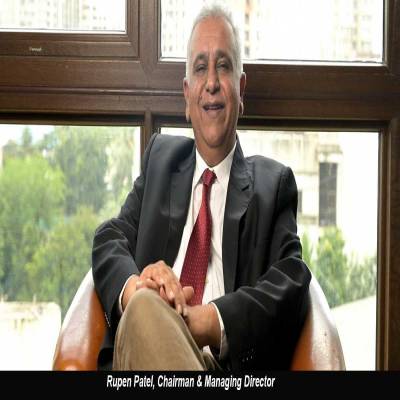 Mumbai, August 28, 2023 - In a significant development, Patel Engineering Limited, a prominent player in the field of civil construction with a focus on hydropower and irrigation, has emerged as a key contender along with its joint venture (JV) partner to undertake the Dibang Multipurpose Project. The venture has been awarded Lot-4 for the construction of crucial civil works by NHPC Limited, a noteworthy achievement for the companies involved.
The Dibang Multipurpose Project, which holds immense strategic importance, is set to be a game-changer in the energy and infrastructure sector. Patel Engineering and its JV partner have been selected for this project, following their status as the lowest bidder (L1) in the competitive bidding process. This remarkable feat underscores the capabilities of Patel Engineering in delivering complex and impactful projects within the specified timelines.
As a 50% equity holder in the joint venture, Patel Engineering's share in the Dibang Multipurpose Project amounts to an impressive sum of Rs. 1,818.56 crores. This financial involvement is not only a testament to the company's commitment to progress but also a testament to its expertise in executing large-scale projects of this nature.
Unveiling the Dibang Multipurpose Project:
The scope of the Dibang Multipurpose Project encompasses the construction of vital infrastructure elements, including Head Race Tunnels with Intake, Pressure Shafts, Penstocks, Power House & Transformer Cavern, Tail Race Tunnels, Pothead Yard, Adits, and more. This comprehensive approach underscores the project's magnitude and its potential to generate a substantial amount of power. With a proposed capacity of 2880 MW across twelve 240 MW units, the project's value is estimated at Rs. 3,637.12 crores.
A Glimpse into the Future:
The projected timeline for the Dibang Multipurpose Project's completion spans 86 months, reflecting the intricate nature of the project and the dedication required to bring it to fruition. The project site is located in the breathtaking landscapes of Arunachal Pradesh, India, further emphasizing its significance in terms of both energy production and regional development.
The contractual arrangement for the Dibang Multipurpose Project is based on an Engineering, Procurement, and Construction (EPC) item rate basis, indicative of the collaborative approach taken by Patel Engineering and its JV partner in ensuring the project's successful realization.
Image Source: CEO Magazine
Related Stories