PM Modi to inaugurate projects worth Rs 70 bn in Wazidpur
01 Jul 2023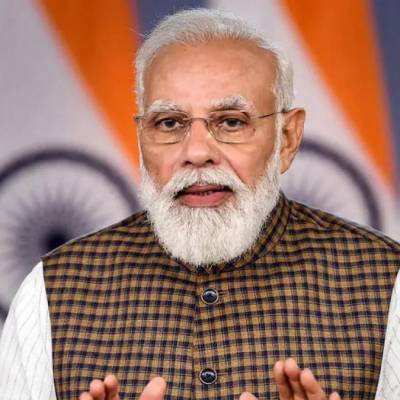 Prime Minister Narendra Modi is scheduled to address a public gathering in Wazidpur, Harahua area, on July 7. Prior to the event, he will inaugurate completed projects and lay the foundation for new ones worth Rs 70 billion. Dilip Singh Patel, the President of BJP's Kashi regional unit, shared details about the preparations, stating that the program aims to be a resounding success. A meeting was held with party officials to assign responsibilities related to the arrangements.
To ensure the success of the event, numerous officials have set up camp in Wazidpur to measure the proposed area for the public meeting and begin installing German hangers.
Divisional Commissioner Kaushal Raj Sharma mentioned that the list of projects ready for inauguration and foundation laying will be finalised by Sunday morning. According to a tentative list, PM Modi will inaugurate railway projects in eastern Uttar Pradesh, with an estimated cost of Rs 40 billion. These projects will be launched under his supervision.
One of the prominent projects to be dedicated to the public is the formal opening of the 63 km Varanasi-Jaunpur section of the Varanasi-Sultanpur-Lucknow highway. The Commissioner stated that the National Highways Authority of India (NHAI) has completed the upgrading work for this highway section.
Additionally, several residential buildings for employees of the Central Institute for Petrochemicals Engineering and Technology (CIPET), police, and PAC personnel, along with a Gurukul-style school in Karsada, are ready for inauguration. These projects may also feature on the list of completed projects to be inaugurated by the Prime Minister. The Commissioner mentioned that the foundation laying ceremony for up to six new projects will also take place during the public meeting.
Related Stories