Port development receives PPP boost
01 Jan 2023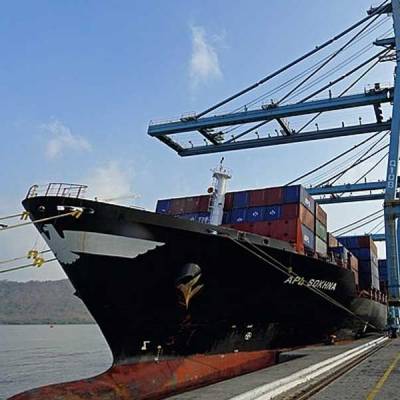 Public-private partnerships have been a significant source of funding for port development, and the Ministry of Ports, Shipping, and Waterways (MPSW) has 44 projects in the works that will require a combined investment of INR 2,29,000 million through 2024–2025. According to Union Minister Sarbananda Sonowal, the government is also developing rules for handling stressed public-private partnership PPP projects at significant ports and has also developed policies to promote the shipbuilding sector in India.
To promote private sector involvement, the Ministry of Port, Shipping, and Waterways is working on two fronts. He told PTI that the ministry has 44 projects in the works, totalling INR 2,29,000 million in investment, that will be completed between 2024 and 2025. According to Sonowal, the ministry is developing guidelines for handling stressed PPP projects at significant ports. The Minister of Ports, Shipping, and Waterways added that 22 projects totaling INR 1,22,220 million had received approval from MoPSW under the National Monetization Pipeline NMP.
Seven projects totalling INR 52,780 million have already been granted under the PPP model out of the total 22 projects, he added. The remaining projects are in various phases of the bidding process. He claims that in addition to improving the ease of doing business and creating a favourable climate for private sector investments in the port sector, the ministry is also working on the Captive Policy, the Migration Policy, and the New MCA and Tariff framework.
According to Sonowal, the MoPSW has shortlisted 101 projects costing INR 5,68,310 million for implementation by 2024 as part of the PM Gati Shakti National Master Plan. According to him, 13 of these projects totalling INR 44,230 million have already been finished. Nine other projects, totalling INR 7,160 million, are anticipated to be finished by March 2023. Nine High Impact Projects (HIP) have been recognised by the Ports, Shipping and Waterways ministry. These projects have been posted to the Project Monitoring Group PMG portal and are being watched at the Cabinet Secretariat level.
Related Stories