Prestige Real Estate unveils massive mall expansion across India
01 Sep 2023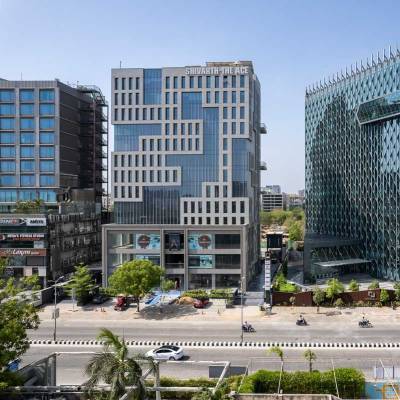 Prestige Real Estate Projects has been on a rapid expansion spree, with the inauguration of three new malls within the last nine months. However, this is just the beginning of their ambitious plans, as they have approximately 7-8 more malls currently in various stages of construction. These new developments are expected to materialise over the coming years, starting from 2025 onwards.
Based in Bengaluru, this real estate developer has an impressive lineup of around 11 malls, collectively encompassing a staggering 9 million square feet of gross leasable area. V Muhammad Ali, the CEO of Forum Malls at Prestige Group, shared this information during an interview at the MAPIC India retail summit.
In 2021, Prestige Real Estate Projects took a strategic step by divesting a majority interest and rights in eight retail properties to the private equity firm Blackstone. This move allowed them to significantly reduce their debt burden. While they retained small stakes in these malls, Blackstone initiated a real estate investment trust (REIT) for the mall portfolio. As a result, Prestige Estates' holdings were converted into units, currently accounting for approximately 4.5% of the overall REIT known as Nexus Select Trust.
The upcoming malls from the Prestige Group are all entirely owned by the company, although some are being developed in collaboration with partners. The land for these malls has primarily been acquired by Prestige Real Estate Projects.
The new malls under construction are notably larger, with each boasting over 1 million square feet of space. As stated by Ali, the company has chosen to operate on a larger scale in response to changing trends and demands. These forthcoming malls are spread across various locations throughout the country, including Goa, Kochi, Chennai, Hyderabad, Mumbai, and Bengaluru, where the company already manages four malls.
These malls are designed with a focus on providing visitors and customers with a comprehensive entertainment and cultural experience. In Bengaluru, Prestige has even inaugurated a centre for performing arts, complete with seating for 3000-4000 people, an auditorium, and space for live music concerts.
Approximately 25% of the mall space is dedicated to food and beverage brands, while the fashion segment has been proportionately reduced compared to previous designs.
Ali noted that the malls that have already opened are experiencing "phenomenal" foot traffic. While he did not disclose the exact capital expenditure figures, the management had mentioned a total capex of Rs 170 billion for the entire company in an earnings call held in August. The company plans to fund a portion of this capex using cash flows from residential projects and annuity flows from its commercial assets, while also considering lease rental discounting.
The malls boast a diverse mix of luxury and value brands, catering to a wide spectrum of customers, according to Ali.
Related Stories