Products and services to add value to concrete users
01 Aug 2021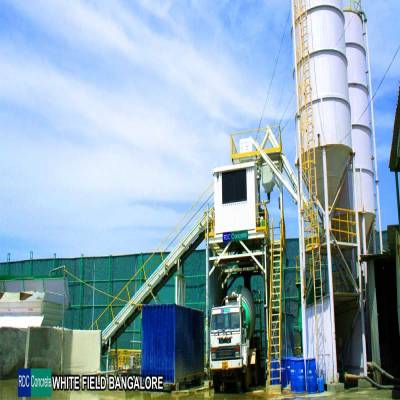 Indian construction companies are selecting concrete equipment based on project needs, the size of the site, project timeline and safety concerns.
"We prefer smaller boom pumps for smaller sites where the height to which concrete needs to be pumped is lower; smaller boom pumps have a lower turning radius," shares Anil K Banchhor, Managing Director & CEO, RDC Concrete. "We prefer larger-sized transit mixers to carry large quantities of concrete within a limited time. Belt conveyors help place concrete up to 4 m height or in pit/piles to cover 4-5 m horizontal distance, without the need to bring transit mixer trucks closer to the pit or pile. This ensures better site safety."
"We prefer RMC batching plants of 60 cu m (pan mixer) per hour, transit mixers of 6 cu m and boom pumps of 90 cu m per hour to construct metro rail projects, multilevel car parks, etc," shares R Prabakaran, GM, Plant & Machinery, UMSL. "As far as the roads vertical is concerned, for major and minor bridges, we deploy batching plants of 30 cu m (pan mixers) and transit mixers, and reversible drum mixers and mixer machines for culverts. For pavement quality concrete highways, we used to deploy 120 cu m batching plants with twin-shaft mixers and chilling plant/ice plant to maintain the concrete mix temperature."
New technologies
Gradually, companies are shifting from older to newer technologies and this is pushing demand for certain products.
Click here to know more…
Image courtesy: RDC Concrete
Related Stories