Puducherry govt mulls PPP mode to expand airport
01 Mar 2023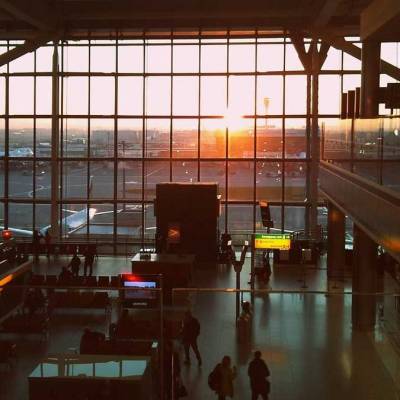 While the union territory government awaits the Centre's response on the provision of special funds for the expansion of Puducherry airport, PWD Minister Lakshminarayanan said in the Legislative Assembly on Tuesday that the union territory government is also considering the public-private-partnership, or PPP, mode of funding the project.
In response to questions from Leader of the Opposition R Siva (DMK), R B Ashok Babu (BJP), and K Venkatesan (BJP), Lakshminarayanan stated that Rs 425 crore is required to acquire 273 acres of land in Tamil Nadu and 20 acres in Puducherry, according to the Airports Authority of India's detailed project report (DPR).
The Puducherry government has asked the Centre to provide special financial assistance for the March 23, 2022 acquisition, as well as follow-ups in April, June, and July. Following that, a proposal was sent to the Ministry of Home Affairs (MHA), which included the valuation report from the Villupuram district collector. The MHA has yet to respond, according to Lakshminarayanan.
At a high-level committee meeting organised by the MHA in collaboration with the governments of Puducherry and Tamil Nadu, the latter stated that the process of land acquisition will be initiated depending on whether the Centre or Puducherry provides compensation to land owners, Lakshminarayanan added. In response, Siva suggested that the Tamil Nadu chief minister be approached about land acquisition.
While waiting for a response from the MHA, the Puducherry government is also looking into the PPP funding model, according to Lakshminarayanan. A meeting with MHA and AAI officials had been planned for January, but it was cancelled. He added that efforts are now being made to schedule a new meeting. With the Puducherry government still paying compensation of Rs 30 crore for the 150 acres of land acquired during the project's early days, this could be the union territory's share of the PPP investment, along with Rs 8 crore spent on security and electricity. Lakshminarayanan went on to say that compensation would be based on the market value of the land in the respective areas.
Also Read
Railways Minister says the first bullet train to run by 2026
NLC establishes green energy joint venture with Assam Discom

Related Stories