Rajasthan focuses on micro irrigation initiatives
01 Jan 2023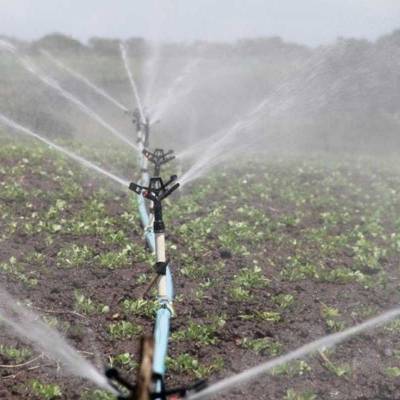 A tender for the planning, design, and construction of a solar-powered micro irrigation project has been released by the Rajasthani Water Resources Department for 140 hectares of cultivable command areas (CCA) at Bhabhrana Anicut, 226 hectares at Dholapur Anicut, and 140 hectares at Anicut in the Dungarpur district.
The project will likely to cost a total of Rs 81.83 crore. On February 17, 2023, bidders will no longer be able to submit their offers. Bids may be physically submitted up to 12:00 noon on February 20, 2023 at the ACE office in the Udaipur Zone.
The bids will be opened on February 20 at 3 p.m. On February 20, 2023, at 3:00 PM, the technical portion of the bids will also be opened. The department will provide separate notice of the opening of the financial portion of the bid.
On an Engineering, Procurement and Construction (EPC) single responsibility Turnkey basis, the winning bidders will also be in charge of operations and maintenance (O&M) for eight years.
If a bidder is a qualified contractor registered with the water resources department, they must also deposit a security equal to 0.5% of the contract's value, or Rs 49.91 lakhs. A bidder who is already registered with another department must deposit a security equal to 2% of the contract's value, or Rs 163.66 lakhs.
The department is not required to choose the lowest bid and is free to reject any or all offers without providing a justification.
Earlier, under "Component C" of the PM-KUSUM intended for the solarization of electricity grids, the Jodhpur Vidyut Vitran Nigam had also invited bids for the development of 31.02 MW of grid-connected solar power plants.
Micro-irrigation projects are being developed with an emphasis on the western region of the country, particularly the rain-scarce states of Rajasthan and Gujarat, in order to boost economic growth in the rural areas.
India recently set a goal of micro-irrigating 100,000 hectares of agricultural land. The goal of the dedicated Micro Irrigation Fund (MIF), which the central government established with a budget of Rs. 5000 crore, is to assist states in raising funds to increase the scope of Micro irrigation.
See also:
PM lays foundation for projects worth Rs 80 bn in Gujarat
Odisha CM Patnaik launches projects worth Rs 4.88 bn


Related Stories