Rajasthan PWD constructs roads using plastic waste
01 Jul 2023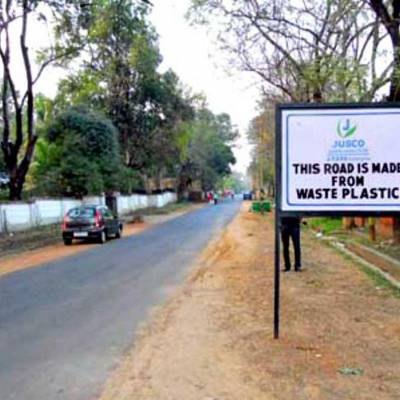 The Public Works Department (PWD) of Rajasthan is using plastic wastes to construct roads in state to decrease pollution caused through plastics. In last four years, the department has constructed more than 61,000 km long road network of which more than 15,000 km had been laid with the help of plastic wastes.
"There are essentially two benefits for these types of roads. First, the plastic wastes get mixed with the asphalt. So, it helps to reduce the pollution caused by the normal plastic wastes. Second, research proved that these types of roads have 'extra life' – at least 10% more than the normal roads," said a senior PWD engineer.
Engineers claimed that such practice to build roads with plastic wastes would increase in future in Rajasthan. This is primarily because the government is promoting the cause. Second, these wastes are expected to get available in the state itself, very soon. "For years, our contractors had imported such wastes from vendors outside the state. But recently the pollution department has taken initiatives to produce such wastes in Rajasthan itself. So, we would also start using the 'made in Rajasthan' products. Hopefully, it would increase the use of plastic wastes to build roads across the state," said Sanjiv Mathur, chief engineer (Road) of the department.
Related Stories