Real estate deals increases by 50% in FY23 across India
01 May 2023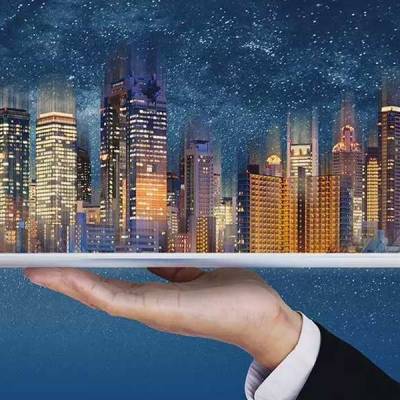 According to Anarock data, 87 land sales totaling over 1,862 acres were closed in FY23 in India, representing a 12.9% rise in terms of land area from the previous financial year. 44 land deals totaling about 1,649 acres were completed in FY22. Developers are signing many deals for smaller areas even if the number of deals increased by around 50% from FY22. This is because the rise in size did not grow appropriately.
Over 951 acres worth of residential or planned developments have been scheduled over about 57 different acquisitions in FY23. The top seven cities accounted for at least 76 of the deals finalized in FY23, totaling over 1,059 acres, while the remaining 11 agreements, totaling roughly 803 acres, took place in Tier-2 and Tier-3 cities like Ahmedabad, Kurukshetra, Lucknow, Nagpur, Panchkula, Panipat, Raigad, and Surat.
Anarock Group Chairman Anuj Puri states, "With land becoming scarcer amid the unfettered real estate development boom, leading players are pulling out all the stops to secure the best land parcels in key locations. In the last financial year, the number of land deals has risen significantly – from 44 in FY22 to 87 in FY23. However, in terms of area, the increase was just 13 per cent - implying that several smaller plots were closed in FY23."
With 25 purchases totaling more than 267 acres, the Mumbai Metropolitan Region (MMR) had the most land transactions among the top seven cities, followed by the National Capital Region (NCR), with 23 deals totaling more than 274 acres.
Chennai took first place among the top seven cities in terms of the total amount of land exchanged, with about 292 acres changing hands in nine different agreements. With 19 projected acquisitions for residential or plotted complexes totaling about 193 acres, MMR had the most land transactions in FY23, followed by NCR with nine agreements and Chennai with seven distinct land deals totaling about 194 acres.
"With residential sales in the top seven cities scaling an all-time high in the last financial year (approx. 380,000 units), large and listed developers have been cashing in on the unrelenting housing boom. With land being the key input commodity for real estate development, these players have been making strategic land investments across prominent micro-markets and quite a few smaller deals took place in the last financial year." Puri added.
Major developers who bought land lots for various ventures in FY23 include Godrej Properties, Birla Estates, Gaurs Group, Sobha Ltd, Oberoi Realty, Ajmera Realty, Mahindra LifeSpaces, M3M Group, and Gera Developers.
11 distinct land-related business and retail transactions totaling about 46.5 acres were completed. Nine of them, totaling about 38 acres, were blocked in the NCR; one each occurred in Ahmedabad and Surat.
Three distinct acquisitions totaling more than 83 acres were finished for data centers in places like MMR and Pune. At least two agreements totaling more than 13 acres for industrial and warehousing developments were finalized in MMR and NCR. Six purchases totaling over 54.5 acres were made in cities including MMR, Hyderabad, and Chennai in the BPO, hotel, and other yet-to-be-disclosed businesses.
See also:
Housing costs rise by 7% across all major cities
Housing rental increased by 40% in Delhi-NCR due to high demand


Related Stories