RLDA invites bids for residential development on railway land
01 Jul 2023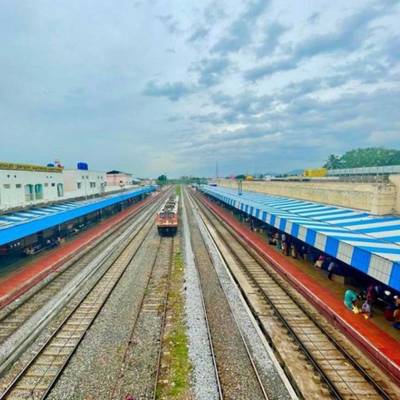 The Rail Land Development Authority (RLDA) has invited bids for residential development on railway land measuring 90,304 sq m in Belanganj, a locality in the heart of the Taj city. The press statement issued on behalf of Rail Land Development Authority (RLDA) informed that the proposed land parcel would be leased out for 99 years.
"The reserved price of the land is Rs 213.80 crore. The online pre-bid meeting was held on June 19. Many local and national level developers attended the meeting and their queries were answered. The last date of submission of e-bid is August 3," said the press statement.
Vice chairman, RLDA Ved Parkash Dudeja said, "In the heart of Agralies Belanganj, steeped in history and brimming with cultural treasures. Situated along the bank of the majestic Yamuna river, Belanganj is a testament to architectural brilliance, with its stunning monuments and bustling markets."
"From the iconic Taj Mahal to the majestic Agra Fort, this enchanting locality serves as a gateway to India's most revered landmarks. Yet, it is the vibrant bazaars, offering traditional crafts, exquisite textiles and mouthwatering street food, that truly capture the essence of Belanganj," said the statement.
"Rail Land Development Authority (RLDA) is a statutory authority under the Ministry of Railways for the development of railway land. It has four key mandates as a part of its development plan, namely leasing commercial sites, colony redevelopment, station redevelopment, and multi-functional complexes."
Related Stories