Road to Asset monetisation
01 Sep 2023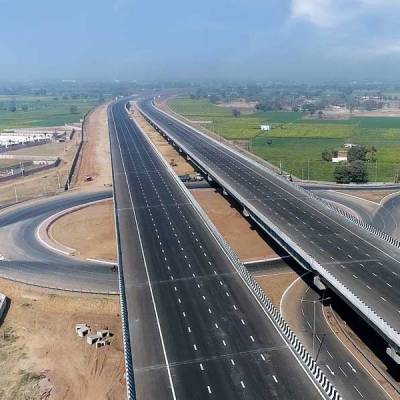 In the last fiscal, India's premier road construction authority, the National Highways Authority of India (NHAI), kept up the rapid expansion momentum of recent years, constructing over 30 km of roads daily while new highway awards topped 12,375 km. Such diligent expansion of the country's highway network in recent years has left the authority with a massive Rs.3.42 trillion debt (at the end of March 2023).
Not surprisingly, the Government is now intently focusing on mopping up funds from the private sector to further expand the existing highway network and service the highway authority's debt. A proposed National Monetisation Plan (NMP) detailed in 2021 estimated raising Rs.6 trillion through the core assets of the Central Government between 2021 and 2026. Monetising 26,700 km of four-lane and above national highways was expected to contribute 27 per cent (`1.6 trillion) of this sum.
Crisil has estimated that NHAI's need for funds will double to Rs.10 trillion over the next five-year period vis-à-vis the previous five years, and that 15 per cent of this sum could be generated by the monetisation of assets. It has also estimated that if this funding comes through, NHAI could construct 25,000 km of national highways between 2022 and 2026, compared to 17,228 km between 2017 and 2021.
Infra trusts to the rescue
To support the Government's NMP, in October 2021, NHAI created the National Highways Infra Trust (NHAI InvIT), an infrastructure investment trust. 
"Asset monetisation through the NHAI InvIT will play a big role in the repayment of principal amounts so that NHAI achieves its plan to significantly reduce its current outstanding debt by 2029-30," notes Puneet Narang, Partner, Major Projects, Business Consulting, KPMG in India. "Essentially, the NMP aims at tapping into institutional and private-sector investment for the creation of new infrastructure."
To read the full story, CLICK HERE.
Related Stories