SJVN secures 100 MW solar project in Rajasthan
01 May 2023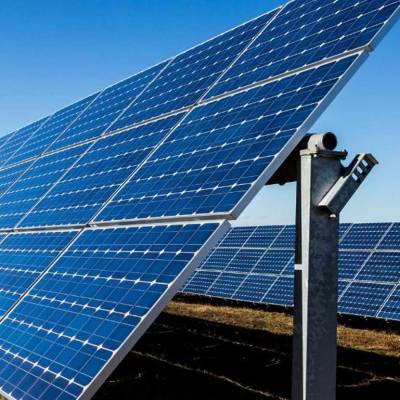 Rajasthan Urja Vikas Nigam has awarded the state-owned SJVN a 100 MW solar energy project worth Rs 600 crore. A fully owned subsidiary of SJVN, SJVN Green Energy (SGEL), took part in an e-Reverse Auction (e-RA) conducted by Rajasthan Urja Vikas Nigam Ltd (RUVNL) after an open competitive tariff bidding process.
In a statement, SJVN's chairman and managing director, Nand Lal Sharma, announced that the company had won a 100 MW solar power project in Rajasthan that was connected to the state transmission utility (STU).
According to a statement released, SGEL won the project at a rate of Rs 2.62 per unit on a Build Own and Operate (BOO) basis.
Sharma informed the audience that SGEL will create the ground-mounted solar plant in Rajasthan under an EPC contract. After receiving this project's allocation, SJVN now has 1,100 MW of solar power projects in Rajasthan, including the 1,000 MW Bikaner Solar Project, which is slated to be put online this fiscal year.
According to Sharma, the approximate cost of developing this project is 600 crore rupees.
According to the release, the project is anticipated to produce 252 MU (million units) of energy in its first year and 5,866 MU of energy total over its 25-year lifespan.
2,87,434 tonnes of carbon emissions are predicted to be reduced if this project is put into operation.
Related Stories