Status of Mumbai-Ahmedabad bullet train
01 Mar 2023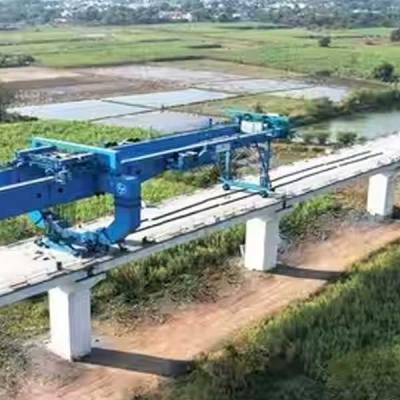 The only High-Speed Rail project in the nation that has been approved is the Mumbai-Ahmedabad route. The execution of the project is being helped by the Japanese government. According to the railway ministry, more than a quarter of the whole project is finished.
According to the railways minister, 26% of the work on the Mumbai-Ahmedabad bullet train project has been completed. The project is expected to be delayed by four years from its initial date of December 2023.
According to the ministry, as of February 28, 2023, there has been a total physical advancement of 26.33 percent. It said that 13.72 percent of the whole work has been finished by Maharashtra. Gujarat, on the other hand, had completed more than 52% of the civil work and currently has a total completion percentage of 36.33%.
The Railways Ministry reports that pier work up to 155.48 km and piling work up to 257.06 km have both been finished. Also, it mentioned the launch of 37.64 km of girders to support the building.
Around 8000 trees have been moved for the project so far, and 83,600 saplings have been planted.
Related Stories