Taking 'stock' of the real estate market
01 Sep 2023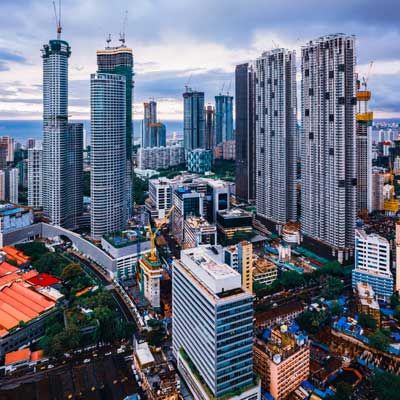 Steps in the right direction, but the market still remains cautious of the real estate index.
Business is booming, with many developers putting their balance sheets in order, and completions and deliveries being the order of the day. However, experts are still unwilling to declare this as an investable sector, as many policy loopholes exist. Land aggregation norms appear to be a significant hurdle, which some address through joint venture developments. The larger players are cornering a substantial share of the market. The question remains: Is Indian real estate a stable asset on Indian stock markets? E Jayashree Kurup and Pratap Padode find out.
Godrej Properties' sales bookings rose 56 per cent in the last fiscal year to an all-time high of Rs 122.32 billion, while Lodha's sales bookings increased by 34 per cent to a record Rs 120.64 billion. DLF Ltd achieved record sales bookings of Rs 150.58 billion for FY 2023. Gurgaon-based privately held realty firm M3M India reported that its sales bookings more than doubled to a record Rs 130 billion in FY23. Prestige Estates' sales bookings increased by 25 per cent year-on-year to a record Rs 129.31 billion in FY23. Despite these impressive figures, the actual results of real estate companies do not align, and here's why...
Many leading real estate players recorded pre-sales of about Rs 100 billion in 2021-2022, driven by substantial housing demand during the pandemic and beyond. Demand for luxury housing has persisted, and this demand has positively impacted balance sheets. Real estate is a business that sells today but delivers four to five years later. Construction cycles are lengthy, drivers are diverse and unpredictable, and receivables from current sales are deferred until completion when recoveries occur. Yet, realty is a well-tracked index, and investment in this index has yielded returns as well.
To read the full story, CLICK HERE.
Related Stories